Great Places to Get an Ice Cream Cone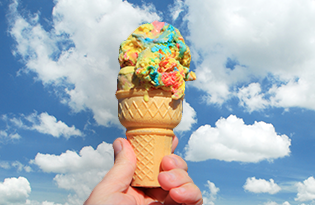 We all scream for ice cream. Nothing beats a creamy scoop of ice cream on a hot summer day. Here are our picks for some great places to go get a cone with the kids.
Ben and Jerry's
Locations: Arboretum, Davidson, Foxcroft, Myers Park and Parktowne Village
Sure, it's a chain, but who doesn't love a scoop of Chunky Monkey and free cone days. benandjerrys.com
Carolina Cones
20801 N. Main St., Cornelius
Choose from more than 40 flavors, with the occasional special flavor like Coconut Almond Joy. 704-892-8190.
Carolina Creamery
11300 Lawyers Road
Smell the waffle cones being made when you walk in the door. Top one with a couple of scoops of butter pecan … delicious! 704-545-0401.
Elizabeth Creamery
1601 Elizabeth Ave.
With more than 48 ice cream flavors, including praline and green tea, dare to try a scoop of something different. 704-332-7776.
Tony's Ice Cream Co.
604 E. Franklin Blvd., Gastonia
They've been making ice cream for almost 100 years. Go classic with a scoop of cherry cheesecake or mint chocolate chip. 704-867-7085; tonysicecream.com.
Read More: 


Summer Fun in Charlotte