Great First Foods for Baby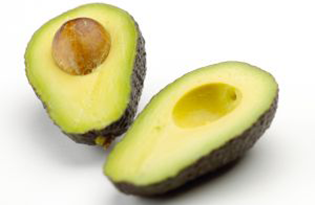 Vegetables and fruits make perfect first foods of your baby. These five picks are all easy to digest and pose little risk of allergic reaction.
1. Avocados – Just like bananas, avocados don't need to be cooked; simply mash them up. Filled with protein and Omega 3 fatty acids, they are one of the most nutritionally dense fruits.
2. Sweet potatoes – Another highly nutritious choice, sweet potatoes are high in vitamin A, potassium and fiber and are low on the glycemic index despite their sweet taste. Baking them retains the most nutrients.
3. Carrots – These sweet roots are easier to digest than green vegetables such as beans. They are full of beta-carotene as well as vitamins and minerals. The best thing about carrots is that they are easy to find year round.
4. Squashes – These complex carbohydrate foods such as acorn or butternut squash are packed with vitamin A, folate and calcium. Roast the squash for the most nutrients and flavor.
5. Pears – As the least acidic fruit, pears are very easy on baby's digestion. In fact, citrus fruits should not be introduced until your baby is 9-12 months old. Pears are full of vitamins C and K and fiber.
Heather Bailey is a Charlotte editor and writer and mom to a 6-year-old adventurous eater/daughter. 
> Read more: How to Create a Good Eater