Granny's Peach Daquiri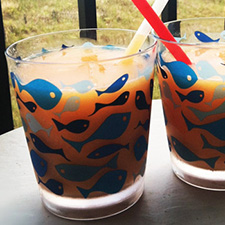 One sip of this sweet peach daquiri takes me right back to summers at my grandparents' beach house as a child.
Ingredients:
2 cups peaches
1/2 cup 10x powdered sugar
6 oz. Frozen Concentrate Lemonade
Preparation:
Put all ingredients in blender. Fill to top with ice. Crush until slushy. Enjoy!