Get to Know: Tina Postel of Loaves & Fishes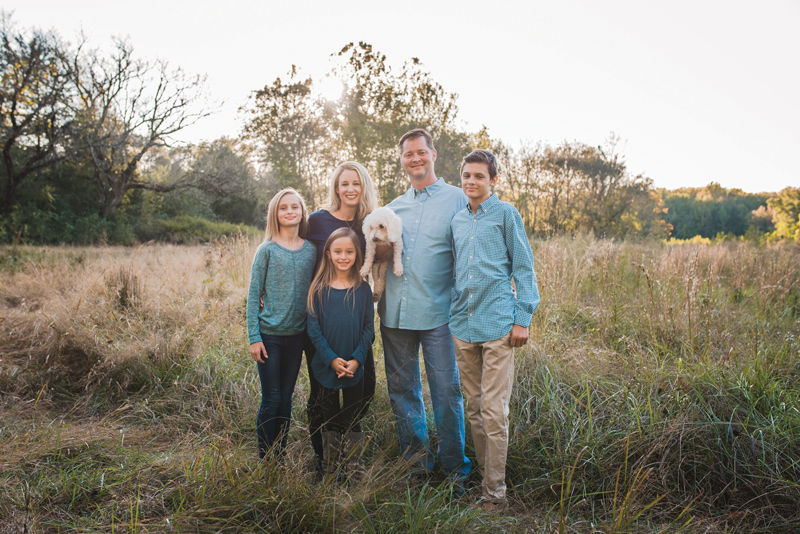 Tina Postel is the executive director at Loaves & Fishes Inc., a local nonprofit that provides food to families in need. She is married to Steve Postel, and together they have three children: Seth, 15; Tatum, 12; and Talia, 10.
How long have you lived in Charlotte and where did you grow up?
We moved to Fort Mill, S.C. from Billings, Montana in June 2015 due to my husband's job relocation. He and I both grew up in Iowa.
Tell us about your job. What do you like most about it? What are the challenges?
I have an amazing job at Loaves & Fishes. I'm surrounded by the most generous people you can find in our community — most of them volunteers! Everyday we are able to help people during a bleak point in their lives. Seeing the relief on someone's face as they shop our pantries for food for their families is indescribable. In these moments you know that food is so much more than food … it is hope. Hunger is a largely invisible problem here in our community. I think people would be surprised to learn how many people, especially children, they pass on a daily basis face food insecurity. We need to do a better job providing access to affordable, nutritious foods for those most in need and eliminate the stigma sometimes associated with needing help.
You can't have a bad day at Loaves & Fishes. No matter how stressful of a day I may have, I'm able to go home to a pantry full of food for my family and me. It is a blessing to be able to do the same thing for a family in need here in Charlotte.
What's the hardest part of juggling family life and work life?
I think most of us would say time of lack thereof is the biggest struggle, however, each of us receive the same 24 hours in a day as everyone else. The best solution is to only juggle the items that are worthy of your time. I don't always separate my work life from my family life. My kids and husband volunteer in our Loaves & Fishes pantries all the time. We attend cause driven events together. There are many valuable lessons that children learn by helping others.
What is your favorite thing about raising a family in Charlotte?
We have lived in big cities like Chicago and beautiful cities like Billings, Montana. I think Charlotte offers the best of both worlds. We can enjoy the sports, arts, restaurant and shopping scene a big city provides and can still sneak away to hike mountains or stick our toes in the sand when nature is calling. The beautiful climate here also allows for year round adventures.
Best advice ever received: Choose your attitude. We can't always control the things that happen to us or our to-do list for the day, but we always have the choice of which attitude we have while we are doing the things we have to do.
Proudest parenting moment: Steve and I are blessed with three wonderful children who excel in sports and school, but I'm always proudest of my kids when I see them being kind to others.
Lowest parenting moment: I preach kindness and caring to my kids. I tell them to prioritize people over gadgets, so when they catch me at times glued to my iPhone checking emails or social media instead of listening or being in the moment, it serves as a wake-up call.
Name three things you can't live without:
1. Hot tea
2. My running shoes.
3. A good book.
Name your favorite Instagram account: Loaves & Fishes of course.
Last book read: "The Hundred Story Home" by Kathy Izard
What inspires you?
People who do more with less always inspire me. In my work, I'm surrounded by inspiration. It is easy to get caught up in wanting what others have that you don't. Instead of material possessions however, I aspire to attain to level of determination, commitment and benevolence that our clients, staff, volunteers and donors at Loaves & Fishes display every day.