Get to Know the Neighborhoods of North Charlotte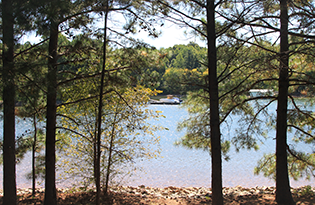 Lake Norman, the biggest lake in North Carolina equals big fun for families. Just 20 minutes north of uptown Charlotte, you'll feel a world away from the bustle of the city as you relax and play along its shores.
Huntersville
Of the towns that make up the Lake Norman area, Huntersville is the largest in population, hovering around 45,000. The up-tick in growth has led to the building of new schools, including Grand Oak Elementary that opened in August 2013. With easy access to Interstate 77, Huntersville commuters can quickly shoot into Charlotte. Huntersville's quaint downtown is reminiscent of a simpler time, while Birkdale Village, located about a mile away, is a mixed-use community featuring upscale shops, restaurants, luxury apartments and single-family homes. On a summer's day, you're sure to hear happy screams from kids splashing in the fenced-in fountain area. Discovery Place Kids children's museum is geared to children ages 7 and young and features developmentally appropriate experiences that teach through play, and birds of prey are cared for and rehabilitated at the Carolina Raptor Center, and a day here provides an excellent opportunity for education and fun.
Cornelius
There's a reason that Cornelius' town logo features a sailboat. With around 54 miles of shoreline on Lake Norman, Cornelius takes its water seriously. You'll spot pontoons and speedboats next to sailboats year round. There are opportunities to sail, fish, stand-up paddleboard, even kayak. There are plenty of things to do on dry land as well. Cornelius boasts several boutique shops and spots to dine al fresco. Homes range from comfortably priced subdivisions to mega-mansions in the millions that feature sweeping views of the water. Featuring a 1.5-mile paved path that winds around scenic Lake Norman, a mini beach and shaded playground, Jetton Park is the perfect place for a family afternoon.
Davidson
This little college town is the definition of charm, designed as a walking and biking community. Centered around Davidson College, one of the country's most prestigious liberal arts colleges, the school and community blend seamlessly. The college offers cultural opportunities, which include speakers and concerts; and college students teaching Spanish or tutoring are a common sight at Davidson Elementary. There's always something happening on the town green in front of Davidson's Public Library. Sunday evenings in late spring and summer, families pack picnics while kids run and everyone enjoys a great variety of musical acts on the town green. And Saturday mornings are lively at the Davidson Farmers Market, featuring locally grown fruits, vegetables, meats, cheeses and more, most produced by organic or sustainable methods.
Mooresville
Furthest north of Charlotte, in Iredell County, Mooresville is also known as "Race City, USA." Home to 60 NASCAR teams and race-related businesses, much of the city's culture revolves around their stock-car racing history. A former mill town with blue-collar roots, housing varies from modest ranches built a half-century ago to waterfront mansions in The Point, a neighborhood that features the Donald Trump-owned trump National Golf Club. Every convenience is offered in Mooresville, from big-box stores to fast-food chains. Over 150 exhibitions of race and vintage cars, motorcycles and toys can be viewed at Memory Lane Auto Museum. Take a walk on the wild side at Lazy 5 Ranch. Ride in a horse-drawn wagon or drive your car through the animal park that features giraffes, zebras, emus, rhinos and more.