Get to Know: Logan Cyrus
Freelance photographer Logan Cyrus on living and working in Charlotte.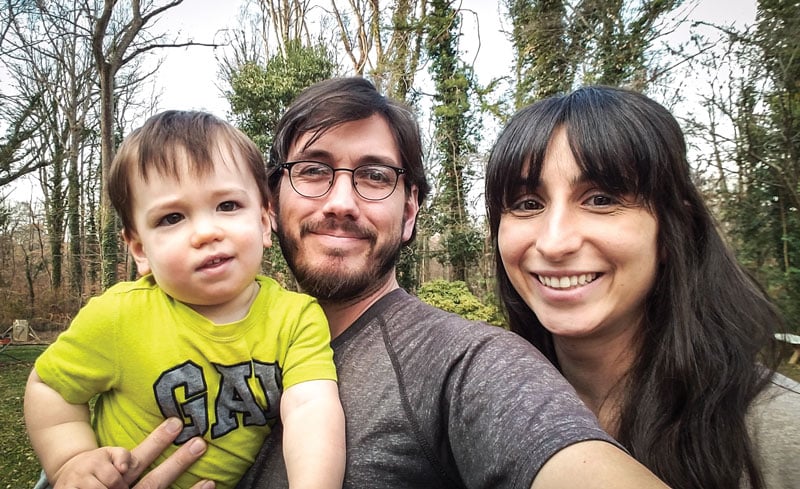 Meet Logan Cyrus, freelance photographer for Charlotte magazine, Our State magazine, as well as The New York Times and Washington Post. He and his wife Jamie Cyrus have one son, Ben Cyrus, who is 17 months old.
How long have you lived in Charlotte, and where did you grow up?
We live in Commonwealth Park in East Charlotte. I've lived in Charlotte since 2008. My wife and I both grew up in the Ohio Valley. I grew up in a small town in Rayland, Ohio and she grew up in a small town called Weirton, West Virginia across the river from me.
Tell us about your job. What do you like most? What are the challenges?
I really like what I do. I feel like I'm always doing something different, and really getting to know Charlotte and its people. I find myself doing a lot of assignment work for local and regional magazines like Charlotte magazine and Our State, as well as national newspapers like The New York Times and The Washington Post. I also do marketing and commercial work for Central Piedmont Community College, Queens and Duke universities.
The biggest challenge is relying on myself to make things happen. I used to work full time as the staff photographer for Charlotte magazine. I sometimes think about how nice it was to only worry about finishing assignments, and not about where (the next assignments) are going to come from, but (freelancing) affords me time to share in the parenting responsibilities, which makes for a pretty calm home life — at least as much as it can be with a 17 month old.
What's the hardest part of juggling family life and work life?
The hardest part is having assignments that put me on the road away from my family for days at a time. My wife and I share an office in our home, and I get used to having her around. When it's quiet inside some crummy hotel room, I can't help but wish I were home.
What is the best advice you've ever received?
Be yourself.
What is your favorite thing about raising a child in Charlotte?
This is a pretty friendly town. Most people don't mind if you bring a baby along to places. Plus there is plenty to do that is kid-oriented.
What is your proudest parenting moment?
My proudest moment so far is just being a present and dependable father and husband.
What is your lowest parenting moment?
My son pooped on the floor before his bath last week. I'm sure there are worse things that have happened, but this was the most recent and it happened under my watch. I haven't had a chance to warp his mind since he's so young. Check back in 13 years.
What are three things that you can't live without?
My camera, my laptop and my car. I understand those are all pretty superficial.
Favorite Instagram account:
None in particular. I mostly just follow people I know.
Last book you read?
"Camera Lucida" by Roland Barthes.
What inspires you?
Anything and everything. I try to be open and aware so that inspiration can find me instead of having to always be actively looking for it.