Get to Know: Erin Martin
Meet the owner and manager of the Kid to Kid store at Rosedale Shopping Center.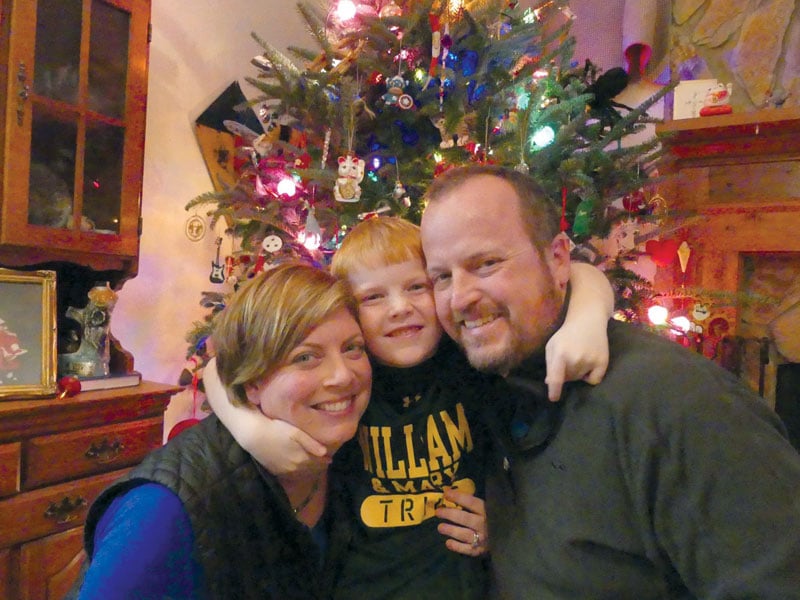 How long have you lived in Charlotte, and where did you grow up?
We have lived in Madison Park for more than 12 years. My family moved from Florida to Charlotte when I was 8. After college at Wake Forest, I lived in Atlanta for a few years, and then Washington, D.C. I moved back to Charlotte in 2002. I consider myself a Charlottean.
Tell us about your job. What do you like most about it? What are the challenges?
I own a Kid to Kid store. We buy and sell used children's items. Every day is different. Some days I am working the register talking to our wonderful customers, some days I am organizing different areas of the store, some days I am at home on the computer. I love the diversity of my workdays, the challenge of owning and operating a business, and the support of other franchise owners within our system. I also appreciate the flexibility I have to pick my son up from school, volunteer at his school, and help out with my mom who is in an assisted-living center.
The challenges are probably the same any business owner faces. I traded a traditional workday for some flexibility, but end up working at my home computer late at night.
What's the hardest part of juggling family life and work life?
Some days it is like being a triage nurse — who needs me the most right now: the store, my son, my mother, my husband, our dogs or the house? Many times I forget to turn in a Red Box movie for a week, but I do manage to feed my child three times a day, so I feel good about that.
Best advice ever received?
After you have a child, the onslaught of parental advice can be overwhelming. I had a friend tell me "Whatever you decide to do is the right thing because you are his mommy!" That advice has stayed with me and really gave me confidence in those first few years.
What is your favorite thing about raising a family in Charlotte?
All of the options! The road-trip options are abundant. Locally we have the Knights, Panthers, Hornets, Checkers, museums, Discovery Place, the [U.S. National] Whitewater Center, Carolina Raptor Center, so many amazing parks, ImaginOn, and so much more. In many ways I feel like having a child really awakens you to the city and all it has to offer.
Proudest parenting moment?
My mother is in an assisted-living facility. I always feel extremely proud Barrett wants to push her in her wheelchair or play checkers with her, or help some of the other residents with puzzles. He has a gentle, kind way with the elderly.
Lowest parenting moment?
When my son was about 1-year-old, I turned around to brush my teeth while he was in the bathtub. When I turned back, he had my razor in his mouth. He was fine, but I think I cried for an hour.
What are three things you can't live without?
1. Books
2. Baths
3. Pedicures
Favorite Instagram Account?
I love following Hilaria Baldwin. She has three kids under 3 and exercises constantly. I can't relate to her at all, but I love following her. @hilariabaldwin
Last book read?
"Dead Wake "by Erik Larson
What inspires you?
I'm lucky because others easily and frequently inspire me. I have a pretty deep pool of inspiring friends and relatives who are business owners, or working toward a new degree, or training for a marathon (not me! Still inspiring though, good job!), or dealing with depression, or taking care of a sick family member, or even just getting it all done as a single mom. I am inspired a little bit by everyone, which I think is a good thing.