Get to Know: Cristina Rojas-Agurcia, The Batchmaker
'Everything that's on the menu is because I've craved it'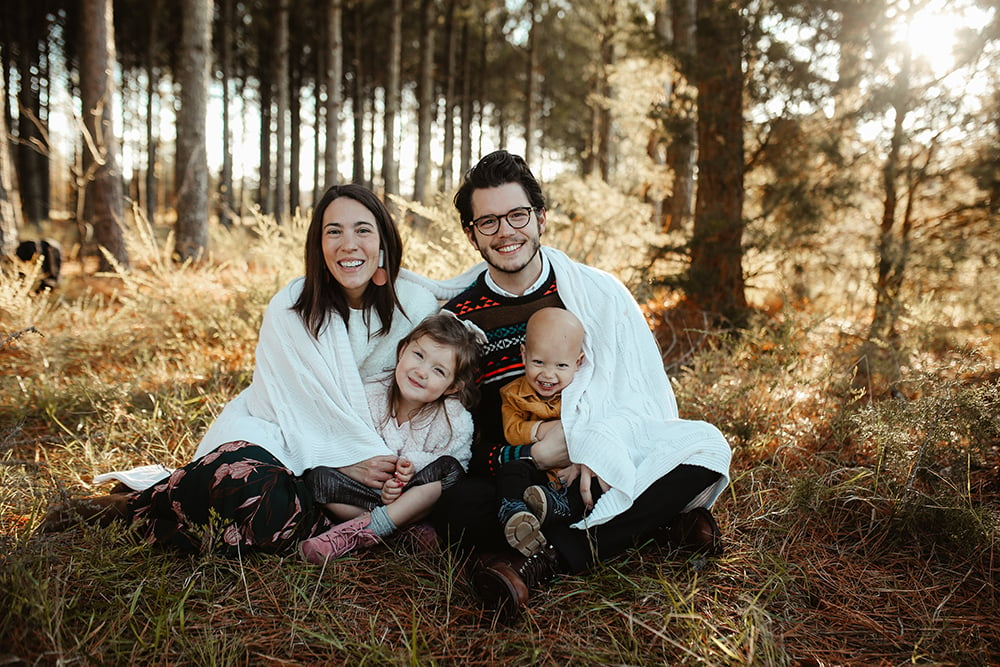 Cristina Rojas-Agurcia, a.k.a. "The Batchmaker," switched from a home-based operation to a brick-and-mortar shop connected to LaCa Projects last fall. The 33-year-old mother of Josefina, 4, and Joaquin, 2, continues to sell out of signature treats like Dirty Oreo Truffles and Oatmeal Creme Pies nearly every day. We caught up with the Honduras native to find out how she manages it all.
Where does your love of baking come from? Everything that's on the menu is because I've craved it and thought it through while I was running. My love for baking comes from my love of food, and I'm so lucky it makes sense in my head what ingredients work together.
How long was The Batch House a dream of yours? I was baking from home and it was becoming too popular for me to keep doing it from my house. I stumbled upon the opportunity to take over a coffee shop that had closed. It's located in a gallery building that showcases a ton of Hispanic artists and its kind of cool being a part of that as well.
What's the hardest part about running a business and juggling two small children? The mental load of remembering everything from, I have to make Valentines treat bags for Friday for Josefina's class to Send money for pizza mixed with Call my accountant. Text my box supplier. Pick up my sugar. Finish this cake. Fold laundry because Joaquin is out of socks. My brain is constantly on and going.
What's been your favorite part about parenting toddlers? When they realize small things for the first time. When they start to connect the dots in storybooks, or they see something they've heard us talk about in one of their books and recognize it. Their little minds are the best.
What's been the most challenging part of parenting during this quarantine? Explaining it to them and getting blank looks in return. Josefina is struggling to understand why she can't go to school anymore.
What's your kids' favorite treat you make? Josefina loves strawberry cake (because it's pink) or pop tarts. Joaquin loves anything with chocolate—that boy has his mama's love of chocolate down pat.
What's your favorite restaurant in Charlotte? Soul Gastrolounge is up there. I love The Cellar at Duckworth, Dot Dot Dot, Barcelona Wine Bar, and Dilworth Tasting Room, too.
What's your favorite adult beverage? Red wine at home, but if I go out I usually order an Old Fashioned.
What's your guiltiest pleasure? I don't watch much TV, but I do love cheesy rom-coms and I'm obsessed with Kevin Hart and The Rock. I'll want to go to the movie theatre to watch all their movies as soon as they come out.
What's your favorite way to spend an unscheduled day with kids in Charlotte? Discovery Place in Huntersville is fun for them, or Birkdale in the summer is one of my favorite things. We go in the afternoon; they play in the splash pad and then (husband) Pablo meets us after work for dinner.
What's your favorite way to spend a night without kids in Charlotte? We do date nights once or twice a month. We try a new food place out or go get drinks. I love dressing up and getting uninterrupted time with Pablo—we are big dreamers.
What's the best parenting advice you ever got? Trust your gut. You know your kiddo better than anyone.
Now, the hard-hitting questions:
Chocolate or vanilla? Chocolate.
Coffee or tea? Coffee! I've been drinking it since I was 2 years old, no joke. It's a Hispanic belief in some countries that it toughens your immune system! And I never get sick, sooooo….
Cake or pie? Cake! I don't like eating or making pies.
Cheerios or Frosted Flakes? Frosted Flakes. My kids call that and Cap'n Crunch "Mama's cereal."
Street Eats or sit-down? Street eats.
More sleep or more free time? More free time.
Daniel Tiger or Daniel Stowe Botanical Garden? Daniel Tiger.
Baby Shark or Baby Einstein? Baby Einstein. If I never have to hear Baby Shark again, I'll live!