From the Mountains to the Beach: 3 Fall Kid-Less Getaways for Charlotteans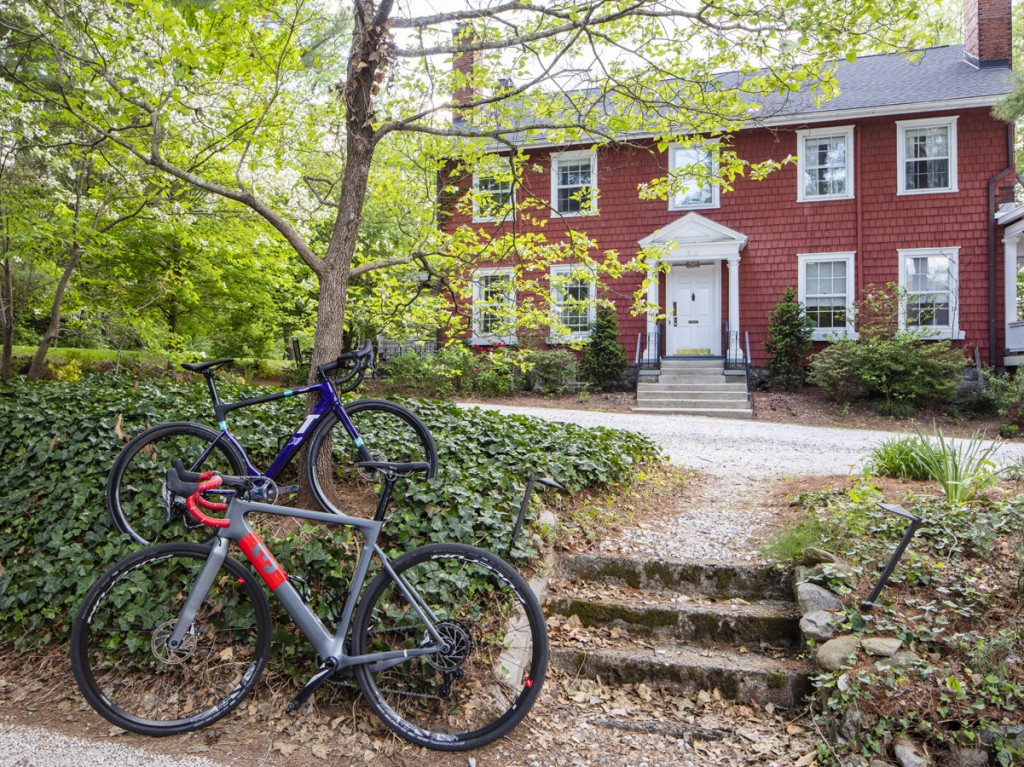 Earlier this summer, my husband and I hiked through the woods near Linville Falls, leaving our three boys at home. I felt the stress of the last 18 months melt away. School, jobs, extended family, health, and safety had been our primary concerns. The focus on our partnership had stalled since the pandemic, and we'd begun to see the consequences.
The hike encouraged us to prioritize our time together. The next weekend we sipped cocktails on a patio in uptown. In the last few months we've walked the Lake Loop at the U.S. National Whitewater Center several times. These intentional moments together have rejuvenated our relationship.
Here are three places to refresh and recharge with your partner:
ASHEVILLE, NC
Find your rhythm in Western North Carolina's funky art city, sometimes called "The San Francisco of the South." Wander around the River District's art galleries and find a brewery and some live music. Explore the Wilma Dykeman Greenway or the French Broad River Greenway, part of Asheville's extensive greenway system.
Where to stay: Have a romantic getaway at The Applewood Manor, a bed and breakfast in the Montford Area Historic District, just a mile from downtown Asheville. Wake up to homemade bread, soufflé, and fruit served in rooms filled with antiques and regional artwork. Let the inn's owners, Robin and Stephen Collins, know if you are avid cyclists; they can curate a cycling experience for you. Check out the guest chef events planned for December and February–perfect for the culinary curious couple.
What to do: Sign up for No Taste Like Home's Foraging Tour. Look for wild berries, mushrooms, and edible flowers in meadows, woodland pathways, and along creeks. Visit the Asheville Museum of Art in downtown Asheville. Permanent and rotating exhibits featuring regional and national artists celebrate 20th and 21st century American art. The Folk Art Center on the Blue Ridge Parkway exhibits fiber and glasswork, pottery and multimedia art by local and regional artists.
Where to eat and drink: Enjoy Japanese street food with American BBQ influence at Ukiah Japanese Smokehouse before heading to The Orange Peel for a concert. For a sweet treat, head to The Chocolate Fetish for caramels, truffles, and Chocolate Rounds, the company's own blend of chocolate, fruit, and nuts. Sip some wine or local craft beer at plēb urban winery after exploring Asheville's River Arts District.
MORGANTON, NC
Go biking and hiking when you're up for an adventure, then check out the area's breweries, wineries, and restaurants when you need to refuel.
Where to stay: Immerse yourselves in the history and beauty of the Bridgewater Hall Historic Inn, located on the Old Catawba River. The renovated 1781 home has three suites and common areas inside and outside the house for reading and resting.
What to do: Hike one of 22 trails (five allow biking too) throughout South Mountains State Park. Visit Lake James State Park for biking, camping, fishing, and hiking; during the summer season, canoes and kayaks are available to rent. For extreme adventure, contact Thermal Valley Hang Gliding for a bird's eye view of the North Carolina foothills.
Where to eat and drink: Craft'd carries wines from boutique wineries in bottles and on tap, cigars, artisan crafts, coffee, and specialty teas. Stop by for a Friday night wine tasting, and stock up on a few specialty cheeses from Saint Lucio's – Gourmet & Cheese, inside Craft'd, to bring on a picnic. Sip wines at Silver Fork Vineyard & Winery or South Creek Vineyard & Winery—both have outdoor seating with spectacular views. Grab sandwiches (BLT, chicken salad, Reuben, roast beef, tuna) at Limbertwig Café, named for a Western North Carolina apple tree. Dine at Root + Vine or Treat and order cocktails at Homer's, a local bar with a popular Sunday brunch.
MYRTLE BEACH, SC
Bring on the romance with walks on the beach and quiet dinners. Play a friendly game of mini-golf or race go-carts at The Track: Who says you need the kids for the fun stuff?
Where to stay: Book a villa or oceanfront room at Westgate Myrtle Beach Oceanfront Resort. It's walking distance to Myrtle Beach's Oceanfront Boardwalk and Promenade. Float along the lazy river with a cocktail from the pool bar. Relax in the lounge chairs on the deck and enjoy views of the beach and ocean or warm up around fire pits. Head to Drafts Sports Bar & Grill, inside the hotel, for burgers, chicken, salads, and seafood.
What to do: Meander through 2,750 works and sculptures designed by 425 American artists at Brookgreen Gardens (Pro tip: Bring refreshments), or sign up for a two-hour guided kayak tour with Black River Outdoors.
Where to eat and drink: Visit Croissants and order the tomato, spinach, and Swiss omelette with a side of chicken and waffles. Satisfy your Italian craving at Chianti South or Villa Romano. Stop by the family-owned Duplin Winery to taste sweet wines made from Carolina's muscadine grapes, and listen to live music on the patio every day from noon to 6:30 p.m., mid-March through Thanksgiving weekend.
VANESSA INFANZON is a Charlotte-based writer and mom. Follow her on Instagram and Facebook @morethanVMI.