Free Swim Lessons for Kids
Mecklenburg County Park and Recreation offers free lessons throughout the summer.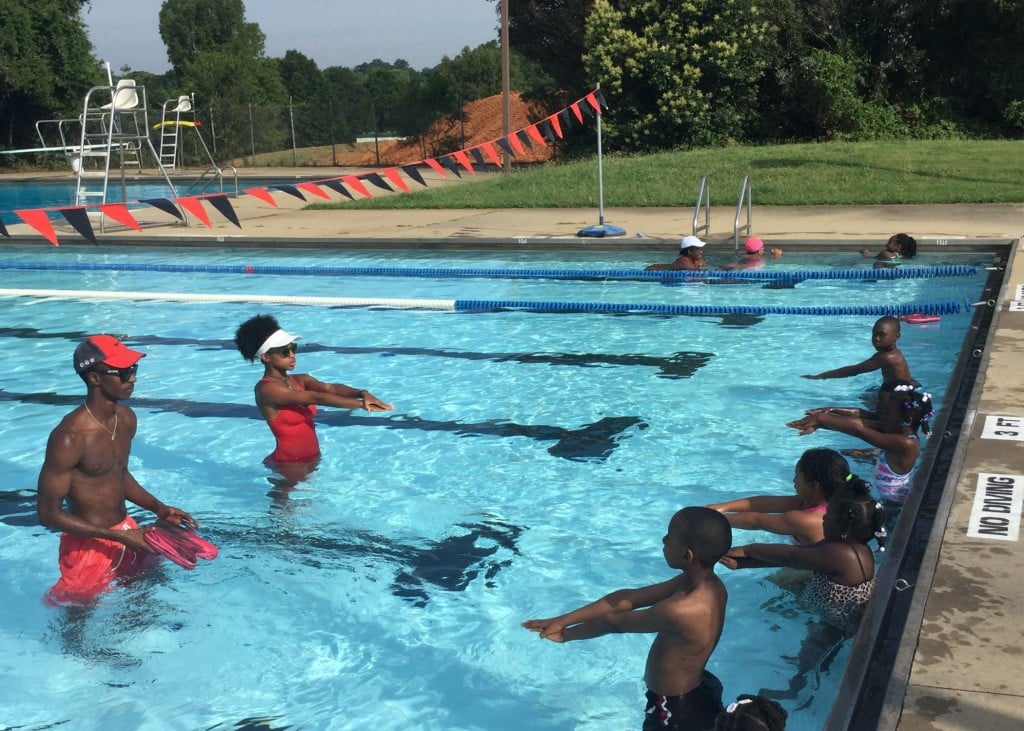 Mecklenburg County Park and Recreation, in partnership with Second Ward High School Alumni Foundation, is offering its Every Child Can Swim! Free Swim Lessons throughout the summer at Ray's Splash Planet, Cordelia Pool and Double Oaks Pool. The lessons are structured for non-swimmers and teach basic water safety.
Parents interested in free swim lessons at Ray's Splash Planet must attend an on-site pre-registration and lottery event June 27 or Aug. 1. To enter the lottery, you and your child (ages 3-12) must be present at one of the preregistration lottery events. Go to the school gymnasium at Ray's Splash Planet on June 27 or Aug. 1 at 5:30 p.m. to enter. The indoor swim classes take place on Tuesdays and Thursdays for a total of six classes.
---
These outdoor pools are also offering free swim lessons this summer for children ages 3-12. Cordelia Pool, located on North Davidson Street, and the new Double Oaks Family Aquatic Center on Statesville Avenue will offer weekly lessons with weekly registration on site at each pool Wednesdays beginning at noon for the following week's classes. Registration can only be done in person.
Classes are held in the morning for 30-45 minutes each, Monday through Friday. Groups are limited to six children per instructor and all instructors are certified through Starfish Aquatics.
The Double Oaks Family Aquatic Center will also host a free swimming lesson as part of the World's Largest Swimming Lesson just prior to the facility's opening June 22. Residents interested in participating in the WLSL can register free of charge onsite, June 22 beginning at 9:30 a.m. The event officially begins at 10 a.m.
---
Additional Swim Lessons for Purchase
If you are unable to enter the lottery but would still like your child to take swim lessons or you have a more advanced swimmer that you'd like to continue lessons, lessons are available at the Mecklenburg County Aquatics Center uptown and Marion Diehl Recreation Center on Tyvola Road.
---
Be sure to check out park spraygrounds around Charlotte to help you and your family cool off away from the pool.