Five Ideas for Father's Day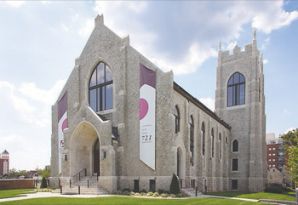 Let's face it … Father's Day is one of the most underappreciated holidays of the year. Sandwiched between Mother's Day and Independence Day, the important men in our lives often get overlooked. This year, don't let their deeds go unnoticed and surprise Dad with a gift that fits his personality or an activity that he'll remember all year. If you're not sure where to start, here are a couple of ideas to make this Father's Day weekend a fantastic one.
Par 4 for Pop — Taking your dad to a golf course is a great way to relax, bond and enjoy a beautiful summer day. Almost every father dreams of 18 holes of golf, but some rarely have the time to get out on the course. Now is the perfect opportunity to dust off that chipping wedge and sink an eagle with the old man. Check with your local golf course for tee times and possible special Father's Day rates. Or try a local miniature golf for the Dad with little tykes. At least Dad might make a hole in one!
Summer Pops at Symphony Park — Before the holiday is over, treat the father in your life to an afternoon in the park filled with music and good times. Each summer the Charlotte Symphony holds a free Father's Day themed concert at the beautiful Symphony Park at SouthPark. Each year attendance grows as patrons come to indulge in the scenery, music and social experience. Pack a lunch, bring a quilt and go out and enjoy the enchanting sounds of the summer. For more information, visit http://www.charlottesymphony.org/summer.htm.
Sonfest '08 — On June 14, Carowinds is hosting the 2008 Sonfest at Carowind's Paladium Amphitheatre. Bring the whole family to come out and rock to the Christian tunes of Switchfoot, Third Day and several other contemporary groups. This is not only a show that Dad will enjoy, but also something the kids will appreciate. For more information, visit www.itickets.com.
Open Studio Saturday — Try something new and artistic this year and visit the open studio event on June 14. The McColl Center for Visual Art is hosting an open studio for artists to display their works and techniques to the public. With a friendly atmosphere and stunning visual display, Dad is sure to enjoy himself and may even bring out the brushes and easel when he gets home. For more information, visit www.mccollcenter.org.
Mr. Fix It — Got any old electronics lying around or a few small projects that need to be done around the house? If so, you can turn them into fun activities for Dad and the kids. Children are always fascinated with how things function, so let Dad take apart some old electronics and let them explore the interworking of different household items. While spending valuable time together, your kids will be amazed, and even Dad could learn a thing or two about how things work.