Feel Fresh After Having a Baby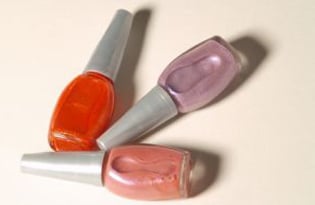 Feeling overwhelmed and not like your fun, fresh self after having a baby? Follow these couple of tips to get back on track to being you and a new mom.
Spoil Yourself:
Occasionally you should treat yourself to a pedicure, manicure, and hair appointment.  Don't always have them do the same things for you, switch up colors, cuts, and maybe even get a conditioning treatment.  You'll instantly feel better afterwards!
Buy one thing for yourself when you go out.
Whether it's a new lipstick, underwear, perfume or a purse make sure you buy at least one item for you.  You'll still feel like your old self without going overboard. Make sure when you're buying a purse that it is a purse and not a diaper bag!
Accentuate the Positive:
If your arms and legs are one of your best features, flaunt them in a short dress or sleeveless shirt. Highlight your neck and collar with a scoop neck top.  Show it off!