Father's Day is here at Charlotte Mecklenburg Library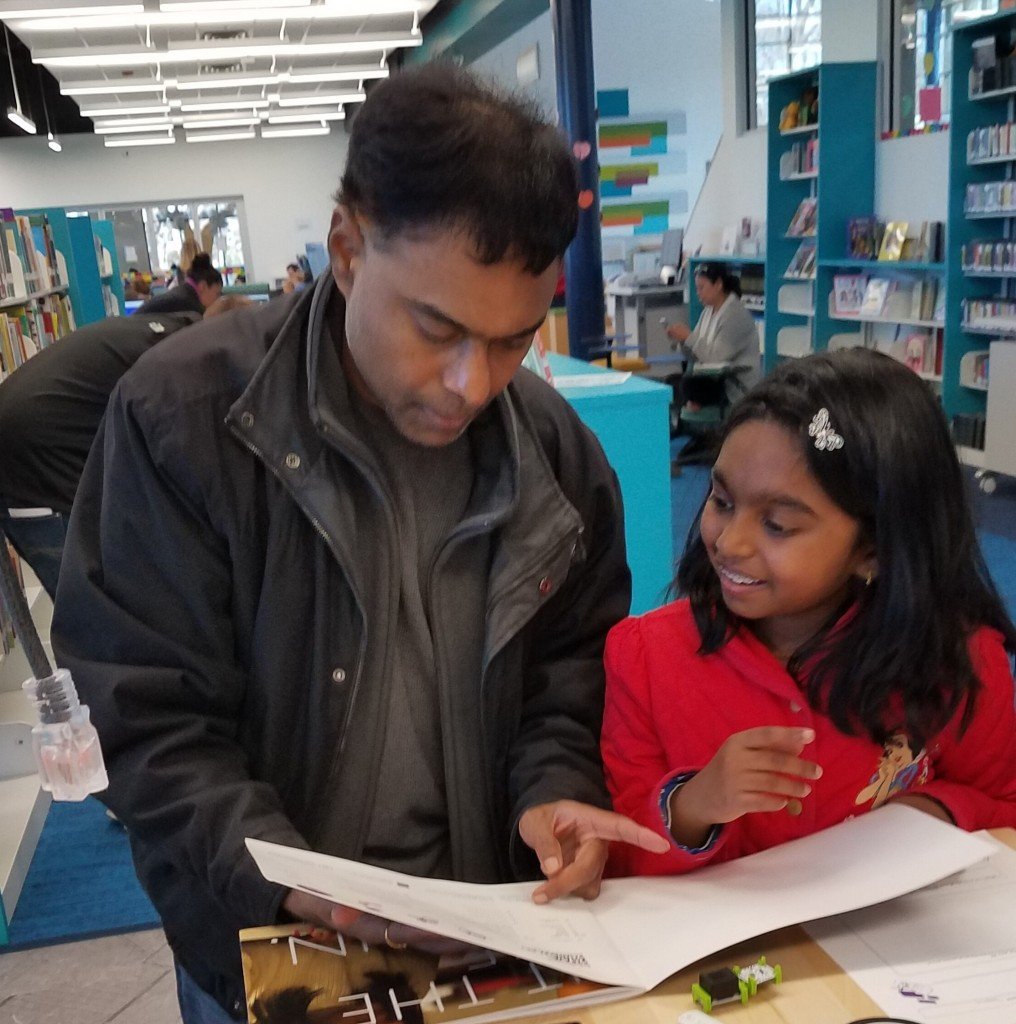 It's that time of year again that we celebrate all things related to fathers and any father figures we have in our lives. Fathers come in all shapes in sizes and color, they come from different backgrounds; some are those we look to as fathers. Below are some books great to share with your family to celebrate Father's Day. Anyone with a library card can place books on hold and pick them up at your local branch by visiting Charlotte Mecklenburg Library online. Before you pick up, please check out our blog post about new procedures.
My new favorite book is Friday Night Wrestlefest by Jennifer Fox. In this fun goodnight book, the Dangerous Dad battles The Tag Team Twins – Peanut Brother and Jellyfish. Can they beat Dad and stay up all night? What happens when Mama Rama comes home after work? This is a funny, brightly illustrated story that will have everyone giggling before bedtime. Don't forget to watch out for the Diaper of Doom!
Alison McGhee's story, Tell Me a Tattoo Story, is a father-son story with a modern-day twist. A father shares the stories behind each of his tattoos as his son learns more about his family history and past. The soft illustrations by Eliza Wheeler pair wonderfully with the touching story of a father and son bonding.
My Papa is a Princess by Doug Chenko shares all the things a father can be to a daughter – an astronaut, race car driver, a hairstylist, and more. This book is simple and sweet but shares all the things a father and daughter can share together, even if that means dressing up as a princess.
A young girl shares with a boy how she has two dads who help her with different things in A Tale of Two Daddies by Vanita Oelschlager; Daddy and Poppa do different things to help their daughter. This book comes from a child's perspective that can help children ages four and up understand what it is like to have two parents of the same sex. This a light read that can start a positive conversation; it allows children to see families may look different but can be similar.
Hair Love by Matthew A. Cherry tells the story of Zuri and her daddy who does her hair while mom is away. He may struggle, but he tries as best he can to make his daughter happy. This story was also made into an Oscar-winning short film. Both the book and animation celebrate fathers and daughters, loving your natural hair, and also shows even dads can do hair too.
Some other staff favorites include: You Made Me A Dad, My Dad Used To Be Cool, Made for Me, Interrupting Chicken, Days with Dad, and Lola Loves Stories.
Don't forget to sign up for Summer Break through Charlotte Mecklenburg Library and help us reach our at-home goal of reading 15 million minutes by June 30, 2020. In the second part of Summer Break, we are reading a new goal of 20 million minutes from July 1- August 8. Beginning July 1, participants can collect their free Wendy's frosty and completion prize.