Father's Day Gift Guide for Charlotte Dads
Gadgets, experiences, heroes and more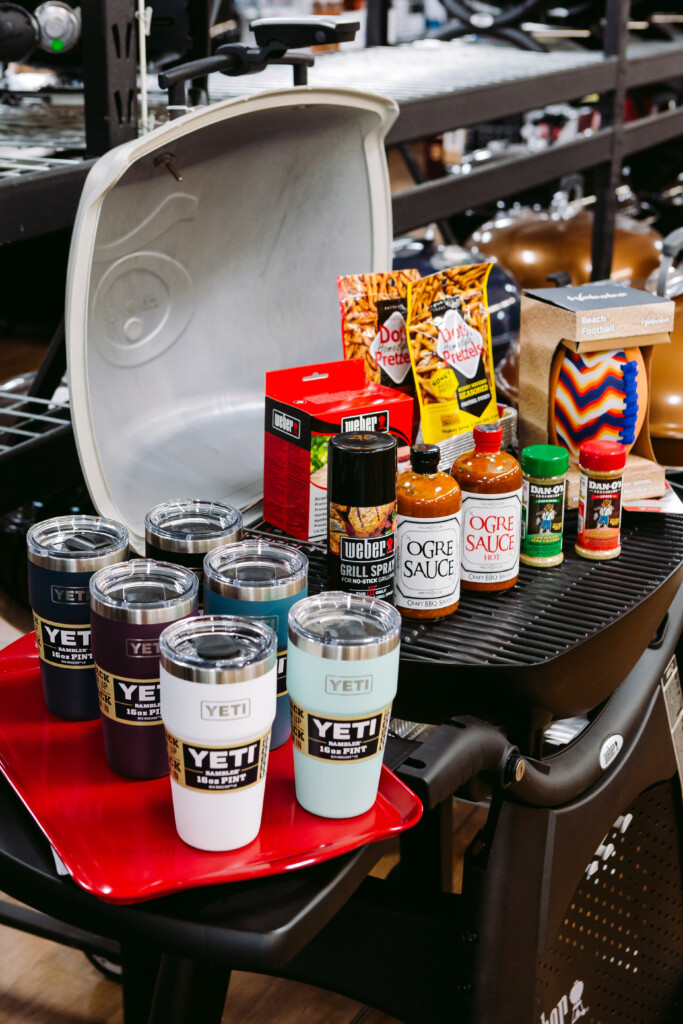 For the Car Lover
Book an appointment with Charlotte magazine BOB Winner, Hackett's Luxury Automotive. They'll come to you and get Dad's car in pristine condition and can even handle minor paint repair.
For the Bourbon Lover
At The Bourbon Whiskey Library, Dad can enjoy a tasting experience while marveling at the collection of over 1,000 bottles.
The Vintage Whiskey & Cigar Bar is offering a Father's Day promotion that includes waived day pass for fathers, complimentary coffee, 10% off cigars, $4 drafts, $43 bourbon flight and cigar pairing.
For the Fixer
Head over to Paper Skyscraper for a modern upgrade to the pocket knife: a 6-in-1 Hammer Multi Tool. Includes two flat head and two cross head screwdrivers, nested in the handle of the hammer.
For the Fisherman
If your pops is an angler, he'll love the super lux Abel nipper offered at The Sporting Gent. It's top of the line ($250), designed with dual cutting surfaces versus a cutter-and-anvil design. Two sets of rare earth magnets keep the jaws open without a hinge that can be subject to corrosion issues while also acting as a reliable "fly dock" to attach your flies to while rigging.
For the Grill Master
Our local Blackhawk Hardware is one of the largest dealers in the U.S. of both Big Green Egg and Weber grills. Head to their shop at Park Road Shopping Center to pick up a grill, smoker, or a package of special sauces or grill accessories.
For the Golfer
Help Dad swing longer, more accurate shots with a professional club fitting at Club Champion in Southpark.
For Your Hero
Spend the day at Discovery Place Science, where "Marvel: Universe of Super Heroes" is now on exhibit. Enjoy costumes, props, original art, and other artifacts from print and film.
Over Father's Day weekend, head to the Convention Center for HeroesCon. The family-friendly annual convention draws comic fans, exhibitors, and creators.
For the Country Music Fan
Dierks Bentley is passing through town over Father's Day weekend. Catch him for his "Gravel & Gold Tour" on Saturday, June 17th at PNC Music Pavilion.
For the Dapper Dresser
Hook Dad up with a Custom Shirt Experience at OMJ. He'll have a consultation and measuring, then select his fabrics and design details, all while enjoying a glass of bourbon.
For the Jokester
Send Dad to "git-r-done" and enjoy an evening of laughs when Larry The Cable Guy stops in Charlotte on Father's Day at Belk Theater.
For the Book Worm
For the dads looking for some good summer reads, here's a fresh list of dad-approved books from our friends at Park Road Books:
The Daddy Diaries by Andy Cohen
Look For Me There: Grieving My Father, Finding Myself by Luke Russert
Who's Your FBounding Father: One Man's Epic Quest to Discover the First, True Declaration of Independence by David Fleming
The Making of Another Major Motion Picture Masterpiece by Tom Hanks
The American Way: A True Story of Nazi Escape, Superman, and Marilyn Monroe by Helene Stapinski and Bonnie Siegler
The Wager: A Tale of Shipwreck, Mutiny, and Murder by David Grann