FAQs About Adoption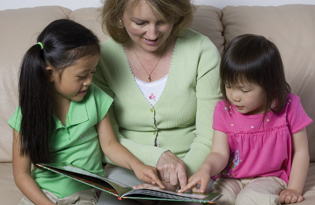 November is National Adoption Awarenss Month and Nov. 20 is National Adoption Day, honoring adoptive families and encouragning courts to open their doors and finalize the adoptions of children from foster care. Since 2000, more than 30,000 children have had their adoptions finalized on National Adoption Day.
I have two biological children and three adopted children — one a private adoption from Iowa, one from Haiti and a child adopted out of foster care. When people hear I've adopted, many ask questions and I'm happy to tell them what I know. Here's some of what I share.
Can anyone adopt?
Most people can adopt. Previously, single, handicapped, and older adults were discouraged from adopting. Now many agencies are willing to work with them. However, they may be limited in what type of child they can adopt. Some agencies do not want more than a 40-year age difference between the parents and child, so the parents may have to adopt an older child than what they had hoped for. Sometimes families with biological children are not eligible for infants.
What are some requirements for adoptive parents?
Adoptive parents generally have to be over 23 years of age, have a steady income and a home that meets state safety requirements. Married couples usually are required to have been married at least three years. Adults with a criminal record or abuse charges may find it difficult to adopt. Some agencies will work with those with a criminal record if it has been many years since the charges. Most agencies require a psychological profile which is a verbal or written test of personality, character traits and so on.
Is there a lot of paperwork?
Yes! Agencies require a homestudy. This includes your educational and work background, your past and present family life, financial standing and references. Christian organizations often require a statement  of faith and pastoral reference. In addition, you may be required to have a physical and TB test. You probably will be fingerprinted and have to complete paperwork for a police check and abuse screening. Overseas adoptions require additional paperwork.
How much does it cost?
That varies according to the type of adoption. Some states have many children in foster homes who are available for adoption. They may be older than 4, in sibling groups or have special needs. State adoptions usually are inexpensive, ranging $50-$2,500. Sometimes states give families adopting a special needs child a one-time grant or a monthly per diem to help with the additional expenses required for care of a special needs child, such as therapy, counseling and so on.
Adopting through an agency usually costs $4,000-$30,000. This fee covers the homestudy, legal fees, medical fees, counseling and follow-up visits. An independent adoption using a lawyer is about the same. Adopting a child from overseas costs $7,000-25,000 and covers the same things as an agency adoption, plus there's usually a country fee, travel expenses, visas and blood tests, and a medical checkup for the child.
How long does it take?
Again, that varies according to the type of adoption. It can take between nine months and three years, maybe longer if you desire a certain type child. The waiting time for a healthy white infant usually is the longest. Adopting a child from overseas also can require a long wait while paperwork is translated into another language and approved by a foreign government.
How do I get started?
Check local resources and contact Adoptive Families of America to receive their free guide to adoption, which will explain the different types of adoption and give a state-by-state list of adoption agencies.
Adoption isn't always easy, but it's a wonderful way to build a family for some. Carefully consider your options and decide if you have room in your heart for a child needing a home.
Katrina Cassel, M.Ed., lives with her husband, five of their children and an assortment of pets in the Florida panhandle. She is the author of nine books;  visit her at www.katrinacassel.com.