Family Friendly Resolutions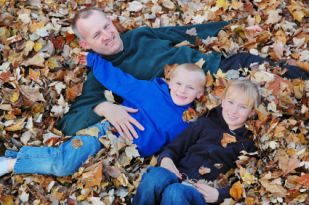 It's that time again. For parents, New Year's resolutions aren't always just about themselves. Many parents choose to set goals the entire family can participate in during the new year.
James Stowers and Jack Jonathan, two award-winning authors, offer suggestions for parents on how to set resolutions as a family and stick to them throughout the year. Stowers and Jonathan, authors of the soon-to-be-released "Yes, You Can… Reach Your Goals and Achieve Your Dreams", say families who work together with a positive attitude can achieve their goals and dreams.
The two most important things families should do when making resolutions together are:
* Make it a Family Event
Make sure everyone in the family participates in brainstorming and setting resolutions. First, schedule a time for a family meeting. Ask everyone, parents and kids, to come prepared with several ideas for resolutions. During the meeting, discuss everyone's ideas and decide together what to focus on during the new year.
* Set Well-Rounded Resolutions
Don't make the mistake of focusing on only one area in resolutions, like fitness or diet. Instead, choose several areas to focus on such as positive attitude, passion for knowledge, physical, social and financial well-being.
"After you've agreed on what you want to do, write it down and post it somewhere so everybody can see," says Jonathan. "By constantly reminding yourself of your resolution and taking positive actions, you can quickly form new habits."
For parents looking for ideas on New Year's resolutions, Jonathan suggests agreeing on things everyone can do and offers the following well rounded and family-friendly goals.
* Improve Your Attitude Through Gratitude
Saying "thank you," volunteering, and finding humor in everyday life are all ways to develop a feeling of gratitude in yourself and your children. Everyday, set aside a specific time to reflect on things you are grateful for and "grow" your gratitude.
* Increase Your Passion for Knowledge
Make each day more interesting by learning a new word, reading a good book, catching up on the news or studying a new subject. For example, pick a book to read together as a family and discuss the chapters together. Find things that spark your curiosity and stimulate your thinking.
* Maintain Your Health
It is never too late to begin developing good eating habits for parents and children, exercising and seeing your doctor for regular checkups. This year include your kids in planning healthy meals, cooking and making grocery lists. Exercise both your body and mind by playing sports, completing word-searches and having fun as a family.
* Cultivate Cross-Generational Friendships
Make new friends outside your age group. Older individuals can be stimulated by associating with young people; and younger people can gain wisdom and compassion by interacting with an older friend or mentor. Find ways for you and your family to interact with people of all ages like visiting a nursing home, spending more time with grandparents, or becoming more involved in community organizations.
Working together as a family and maintaining a positive attitude will go a long way in helping keep those 2008 resolutions.
"Setting goals, both at New Year's and throughout the year, is one way people can achieve their dreams," says Stowers. "As I reflect on what I have learned through the years, I am convinced that anyone — and I mean anyone — can become what they are absolutely determined to be."
For more parenting tips and ideas for enjoying a better life, visit www.YesYouCanOnline.info.