Expect Changes if Expecting Again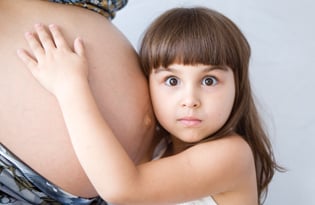 You've seen it all – stretch marks and morning sickness, sleepless nights and baby poop – and now you are thinking about doing it all over again. But are you really prepared to have another baby?
In the last several years, the baby industry has drastically evolved, causing even the most seasoned mom to feel like a rookie. So we've done the research and have the scoop on all the baby trends and changes to better prepare you for your next one.
Getting Pregnant
This is no longer just a concern for older moms. With health advice running rampant on the Internet, women are self-diagnosing their fertility issues. But this isn't necessarily a bad thing.
"Five years ago we were complaining that patients were coming too late with already established health problems," says Dr. Tamer Yalcinkaya, section head of reproductive endocrinology and infertility at Wake Forest Baptist Medical Center. "As a result of the information age, we are seeing younger patients in their 20s when infertility rates are at 10 percent, versus seeing these women over 35, when infertility rates are at 30 percent."
Technology has also become more advanced in the embryology lab. Yalcinkaya says for his in vitro fertilization patients, his clinic plans to install miniature video cameras in their embryo incubators. The cameras are designed to monitor the embryos as their cells divide, helping the physician select the strongest babies at their earliest stages to implant in the mother.
At-home tests have evolved as well. In just the last couple of years, over-the-counter tests that check a woman's fertility have become available. For example, FertilCheck can detect the level of follicle stimulating hormone in a woman's urine. And for the male, there is the equally discreet at-home sperm test, FertilCount.
Monitoring the Pregnancy
Gone are the days of the scary, invasive amniocentesis as a first-stop for doctors to screen older moms for genetic abnormalities in their babies. Now, using a blood draw called a maternal serum screening, combined with a measurement of the fluid at the back of the baby's neck during a sonogram, doctors can determine if more invasive tests are necessary.
"This is far more precise than anything we've had before," says Dr. Kathryn Menard, vice chairman of obstetrics at the University of North Carolina School of Medicine.
Menard is also excited about a new test that's only been available in the last two years, called the verifi prenatal test. Using a blood sample from the mother, doctors can test for certain chromosomal abnormalities as early as 10 weeks gestational age. This test is for women 38 or older, or anyone who has a family history of genetic disorders. Menard says current research is investigating whether the results are as accurate in low-risk women as they are in high-risk patients.
The Delivery
Perhaps one of the biggest changes in the delivery room is the focus on mother-baby bonding. Hospitals are moving toward establishing skin-to-skin contact moments after the baby is born, and in some cases, for up to an hour. Greensboro-based doula Jacqueline Messick says this is the case at Women's Hospital in Greensboro, where she assists with most of her deliveries.
"We have seen incredible changes in the last two years. The baby stays with the mother for everything – bath, shots, weighing and warming," she says. "This helps with the mother and baby bonding – something we had lost over the last 50 years – as well as with the baby's heart rate, breathing and temperature."
Messick says hospitals are also becoming more receptive to nontraditional labor pain-control methods, including water births, acupuncture and hypnosis. "Doctors and nurses are really listening to the moms' intentions and trying to honor them. You don't see as much of a one size fits all."
At hospitals across the state, nurseries are becoming more obsolete and moms are required to keep the baby in the room during their entire hospital stay. This practice is especially helpful in promoting breast-feeding.
Another trend in North Carolina is more births taking place out of the delivery room and in the home. According to the Centers for Disease Control, there was a 32 percent increase in home births in North Carolina from 2003-2004 to 2005-2006.
And while legislation regarding home births is currently pending in North Carolina, midwives are assisting in more hospital deliveries.
"At our institution, we have a unique program where midwives train us. Patients want a less 'medical' experience, so by training through the midwives, we tend to have more of their values when we're taking care of our patients," says Dr. Beverly Gray, assistant professor of obstetrics and gynecology at Duke University School of Medicine.
Sharing the News
With Facebook, Twitter and baby blogs, social media has opened new avenues for mothers to show their creativity in announcing their upcoming arrival to the world.
Su Stone, Apex mother of three, announced on Facebook the births of two of her children.
"We've lived in New York, Washington and now North Carolina. Facebook was an easy way to reach all of our friends to share the news with everyone at once – it was a no brainer," says Stone.
Facebook is full of baby bump and sonogram profile pictures. And mommy blogs give women the opportunity to share pregnancy stories and exchange tips on how to beat morning sickness, back pain and other pregnancy woes. There's also Pinterest, where parents can pin their favorite baby products and nursery décor. Where the delivery is concerned, however, some may question the social graces of social media.
One doctor says, "With social media, parents are definitely updating people endlessly while in labor – sharing the moment-by-moment activity."
Adjusting to Life With Baby
Parents just don't have enough time to get it all done, especially if they already have children and are expecting another. As a result, more services are popping up that specialize in baby planning and care. Abby Stonewall Kapp is the founder of Little Miracles Baby Planning. As a maternity concierge, she's a one-stop shop, from nursery decorating and shower planning, to baby product research. Kapp says there is an International Baby Planners Association that helps her track the latest trends.
"There's a big push in the baby world for eco-friendly and nontoxic baby products," says Kapp.
She also keeps track of product recalls and educates parents on BPA guidelines for bottles and car seat-safety standards. She gets discounts on baby products and passes the savings on to her clients, and she often allows them to test the products before they take them home.
Nannies and night nurses are also becoming more common.
"I think we are seeing an increase in requests for night nurses and night nannies because there are so many parents who don't live near family, and they realize they can't do it all themselves," says Leah Warren, owner of Sweet Dreams Newborn Care. Warren says they also see parents of multiples who can use the extra hands, or working moms and dads.
And speaking of working parents – what are those latest trends?
"Working moms are at an all-time high, and dads are more involved in caregiving than ever before," says Julie Wayne, work-family balance researcher at Wake Forest University. With so many dads becoming hands-on, it's no wonder daddy boot camps are becoming popular. At Carolina HealthCare System and Presbyterian Health Care hospitals, dads-to-be can learn from other experienced dads how to hold, comfort and swaddle a baby.