Editor's Note (May 2021): 'Mom Strong'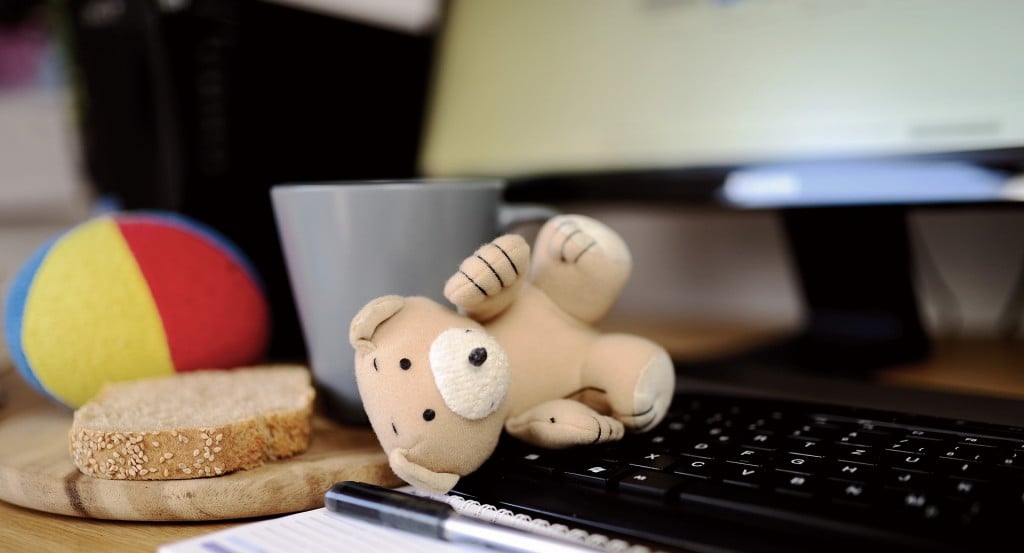 Earlier this year The New York Times published an article called The Primal Scream: America's Mothers Are In Crisis. If you didn't read it, there's a good chance you heard about it from a mom who did. My senior editor slacked it to me on a weekday afternoon as I was making lunch for my kids while they did their Makerspace and Math Zooms at the kitchen counter. As I stood over the sink, eating a protein bar and reading the article on my phone, I felt every word of it in my bones. "What has emerged is a story of chaos and resilience, resentment and persistence, and of course, hope. In other words: What it means to be a mother."
Before I could finish reading, my timer went off to alert me it was time for virtual small groups. I got the kids set up on their iPads and retreated to my office for 20 uninterrupted minutes to review some proofs and respond to almost two emails before my son needed help with his science journal. I'd finish the article about nine hours later, after I put the kids to bed.
On our site this month, you'll meet more Charlotte mothers who relate to this struggle. Carroll Walton catches up with NASCAR correspondent Shannon Spake to talk about her broadcasting career, training for Ironman, and parenting twin boys. Spectrum anchor Jenna Enoch shares her experience raising bi-racial sons in 2021, and how she likes to unwind when she has a kid-free night out in Charlotte. You'll also find a roundup of Mother's Day events across the city, plus a few ways to treat yourself.
This year we've seen the staggering amount of mental endurance and emotional energy that parenting requires, and moms have been doing more than their fair share long before the pandemic. We clean the spills and schedule the conferences and pack the lunches and diffuse the tantrums, and many of us do it while we report to our day jobs virtually. American moms are on the brink—and it's validating when The New York Times hears us—but as a society, we need to do better. Have you ever heard the term "dad guilt"? Didn't think so.
Maybe this is just who we are on a cellular level, but it doesn't change the fact that even the most capable moms need a break. This year, more than any other, I hope you all get the relaxing Mother's Day you deserve…and maybe even a whole hour to yourself to read an article on your phone from start to finish.
Taylor