Editor's Note (June 2021): 'A Fist Bump for the Dads'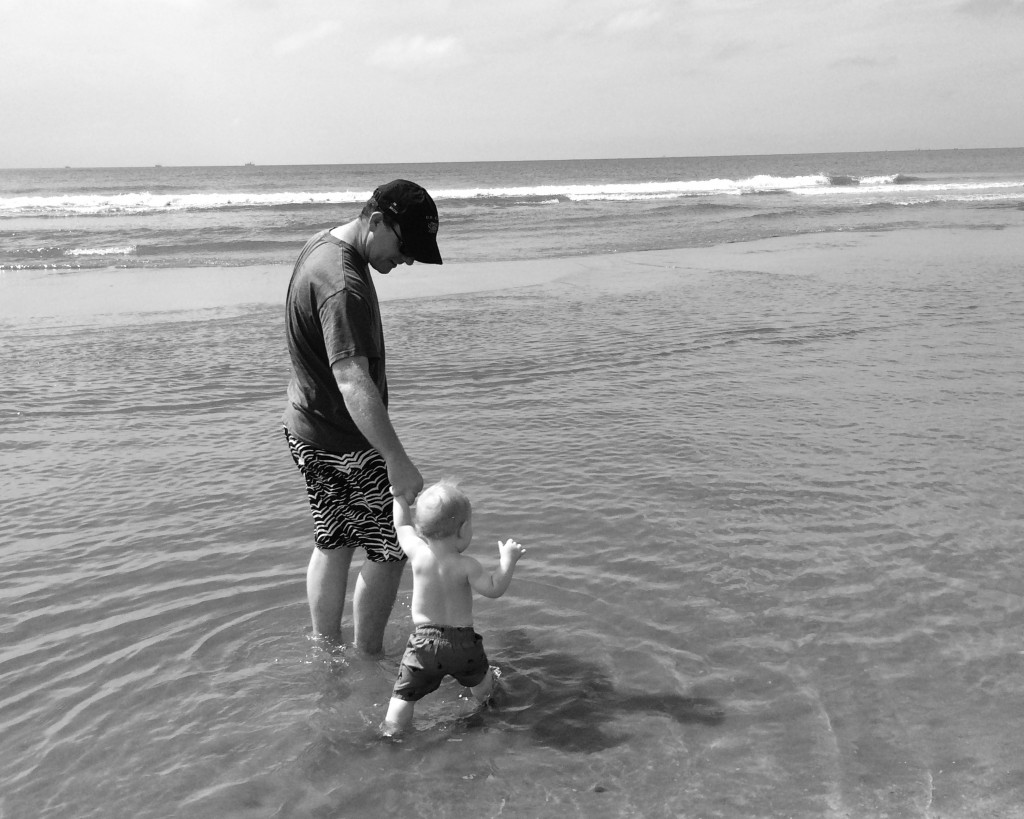 I gave birth to my son on Father's Day, so I have a running joke with my husband that I never have to give him another Father's Day gift again. He watched the US Open while I endured 44 hours of labor, and at the end of the night he secured the title of "Dad" as he held an 8-pound replica of himself. I think we can all agree that no amount of custom face socks or "World's Best Dad" mugs can compete with that.
All joking aside, though, watching him become a dad has made me love him even more. He was built for this role. He makes the best pancakes and gives the biggest bear hugs. He's taught our kids to love gardening and Cardinals baseball, and they both inherited his insatiable curiosity. He's coached soccer and taught them to ice skate, and he never hesitates to dress up in whatever ridiculous Halloween costume they choose for him. He can step up and play bad cop when he needs to, but he loves to swoop in and be Disneyland Dad after a week on the road. He brings the fun and puts the magic into their childhoods.
On our site this month, we celebrate the fathers in our lives. Vanessa Infanzon shows us four dream destinations for dads, from camping sites to professional racetracks. Drew Ward, executive chef at Brewers at 4001 Yancey, shares an easy weeknight dinner he makes at home with his two boys. If you're at a loss for what to get for your dad, we've got a roundup of gift ideas, too. We'll also kick off a new series, "Lily Bakes," with 10-year-old Lily Barnes. Join her in the kitchen each month as she bakes a new treat that kids can make at home with their parents.
As we appreciate our fathers and father figures, let's give them an extra fist bump for taking on the chaos of pandemic parenting this year. If you're lucky enough to have a father who unclogs the gutters, changes the filters, or mans the grill, give him the weekend off and let him choose the music or indulge you in a few dad jokes.
And in case you were wondering, I have given my husband plenty of t-shirts, baseball caps, and beer accessories since his first Father's Day. This year he's getting an afternoon on the golf course—but I'm pretty sure it will never measure up to watching the US Open in the hospital on the day he became a dad.
Taylor