Editor's Note (August 2019): The End-of-Summer Pool Bag
From our new issue of Charlotte Parent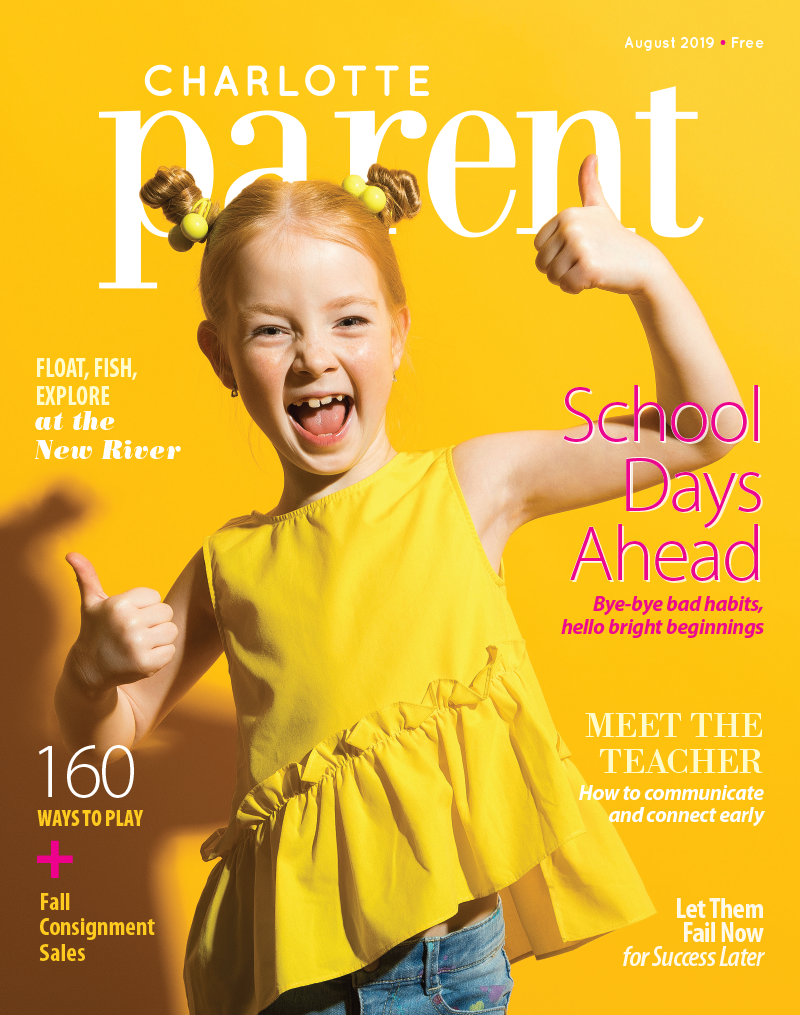 Summer days for my family mean many afternoons spent at the pool. It's entertainment and exercise for the kids, and a place I can seek shade, fire up my computer and work when the big kid isn't at camp. At the start of summer, I happily organize the pool bag with sunscreens stashed in a smaller bag within the big bag, towels neatly folded for all, new goggles, water bottles and snacks. Never forget the snacks. I'd like to say that bag is packed with healthy or gourmet snacks, but the truth is it's a collection of pretzels, popcorn, cheese puffs and nuts. I'm sure to include grapes or watermelon to balance the salty snacks, and the vending machine has the candy portion of the menu covered. As the summer wears on, the efficiently packed bag becomes filled with random wrappers and scattered bottles of suncreen. The goggles are lost, as are the water bottles, and towels hang around drying near lost-and-found.
Summer starts with enthusiasm for kids and parents. School schedules are tossed aside, dinner and bedtime vary with the sunset. By August, however, many of us are starting to look forward to the regularity of school bells and weekly routines (and not having to pack that snack bag for the pool — or maybe that's just me). School starts for Charlotte-Mecklenburg Schools students Aug. 26, with many private schools in the area starting Aug. 20. As the countdown to the new school year begins, it's time to trade the pool bag for backpacks and lunchboxes, and new routines. If you're ready to reset, be sure to read "A Clean Slate for the New School Year" in our new issue. A parent coach and executive functioning expert share their best tips on how to get organized and create lasting family habits for a smoother re-entry. Part of that reset includes letting kids shop for their school supplies.
Before summer days turn to cool fall evenings, consider a trip to the New River in Ashe County, North Carolina. The Excursion here gives a rundown of my family's weekend experience camping and tubing. For this trip, bring a dry (waterproof) bag with snacks. Cheers to a few more weeks of carefree summer schedules.