Easy Saint Patrick's Day Snacks
Create affordable and easy Saint Patrick's Day Snacks the whole family will love.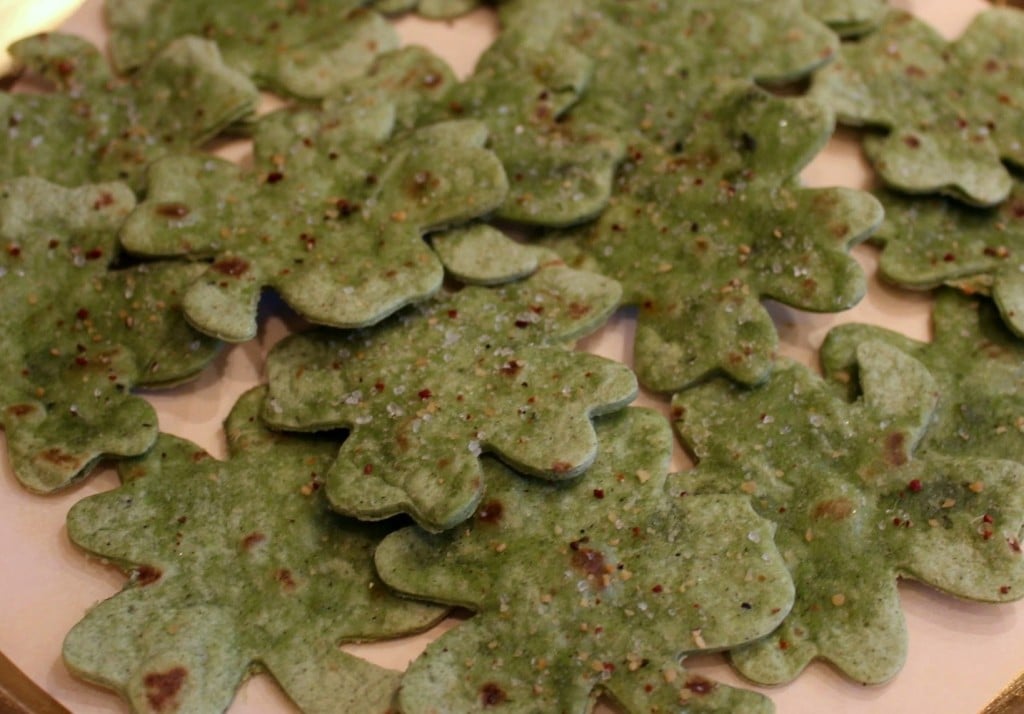 Saint Patrick's Day is this week so it's time to geared up for your green party! Holiday-themed party treats are often sugary and fattening. Chips are a staple of most parties. They're also greasy and salty (and go straight to the thighs). Instead of the ordinary party fare, make simple Saint Patrick's Snacks that are healthy and delicious and not so fatty.
These shamrock chips are great for dips like hummus or salsa, and they're green for Saint Patrick's Day so they look great on the party table. Plus this is an easy, no knife required task for the kids to help make.
Materials:
You'll need spinach wraps, olive oil, garlic pepper and salt. Also you'll need a shamrock shaped cookie cutter.
How-To:
Cut shamrock shapes from the spinach wrap.
Arrange the cut shapes onto a baking sheet. I cover it first with parchment paper for easier cleanup. Brush or drizzle olive oil onto each chip. Sprinkle with salt and garlic pepper. Bake in a preheated oven (350 degrees) for five to seven minutes. If you want extra crispy chips, you may want to bake a few minutes more. Check them as you go.
Your final product will look like this.
Try them with different flavors of hummus or dips. Happy Saint Patrick's Day!