Easy Autumn Apple Eats!
Make a yummy, kid-friendly apple buffet in under 10 minutes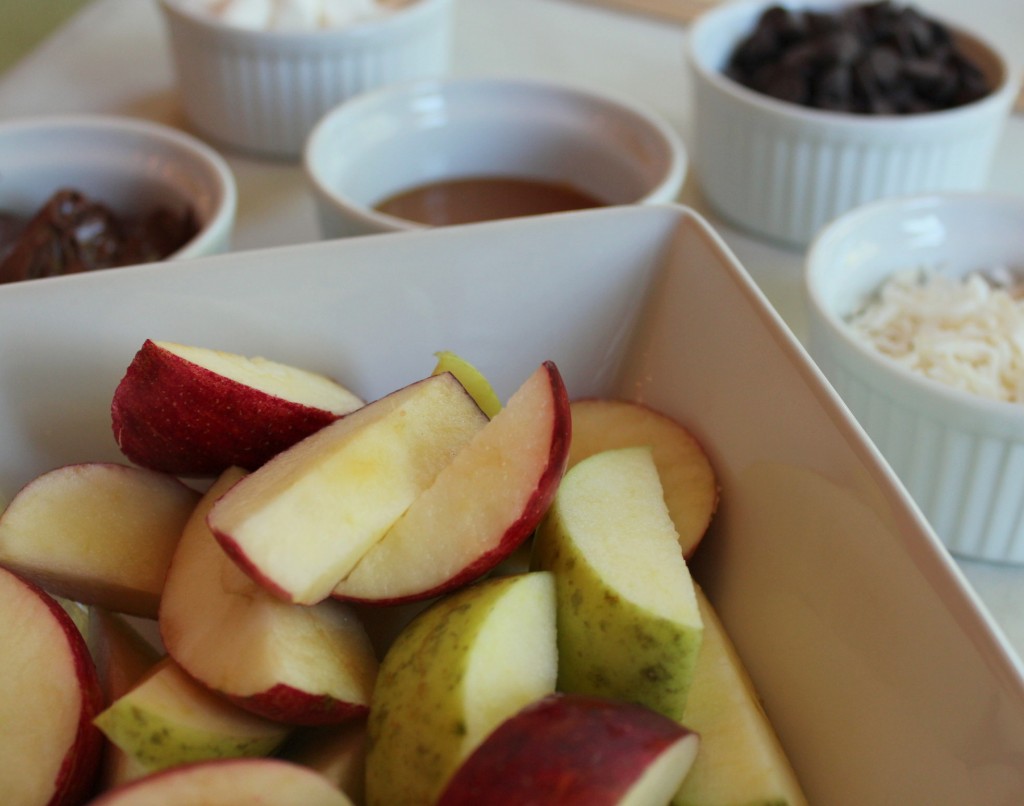 Hello Charlotte Parents! I am excited about my first blog post on the new Charlotte Parent website. I write the blog, The Effortless Girl. My blog shares simple ideas and tips for fab living without breaking the bank. The team at Charlotte Parent invited me to be a part of this amazing site by writing an Effortless Girl column here too! So buckle up and let's get started!
I love all things fall. I'm from the mountains so fall is an extra special treat in my home town. The colors are vibrant and the air is crisp. I love fall foods and clothes, and yep, I'm also a sucker for pumpkin spice. Today though I want to use another staple of fall – Apples!
Apples are everywhere during the harvest season. A super fun Saturday excursion is going to an apple orchard and picking the fruit straight from the tree. I'm lucky because I get to raid the trees in my parent's yard and snack all the way home.
Kids like apples, it's a given. They're crunchy and colorful and just sweet enough that noses don't automatically wrinkle at the sight of a healthy treat.
I won't reinvent the wheel here, but maybe just re-package it to create a simple fall snack buffet. In less than 10 minutes time and for under $10, you could prepare an after school snack, a school party snack, or a family snack that everyone can make and find something to enjoy. Here we go!
Slice apples and place them into a bowl. You'll need to figure at least one half of an apple per person (maybe more). I've seen the "balling" apples trick, using a melon baller to create apple "balls" – but that wastes too much apple. Save yourself time and just cut slices of apple. Purchase your favorite toppings. I used chocolate chips, shredded coconut, caramel sauce, Nutella, and mini marshmallows. The list of possibilities is pretty endless, but I'm going for a relatively healthy snack.
Place all of the toppings into individual bowls and arrange on a large piece of parchment paper. I love parchment paper. It is great for making cleanup a super easy task. Purchase kabob skewers from a discount store ($1.50 for 100) and put them on the buffet. Your DIY apple buffet is ready. Everyone can now make an Apple Kabob and top it with their favorite toppings or dips. The prep is under 10 minutes and the cleanup is quick too.
Send the kids into the backyard on a picnic table and the kitchen stays mess free. This is also great for parties at school. The toppings can be adjusted for gluten and nut allergies depending on the crowd. Your group won't be disappointed. Happy Fall Y'all!