Don't Get Caught Without a Sitter this Holiday Season
Tips to make the hunt just a little bit easier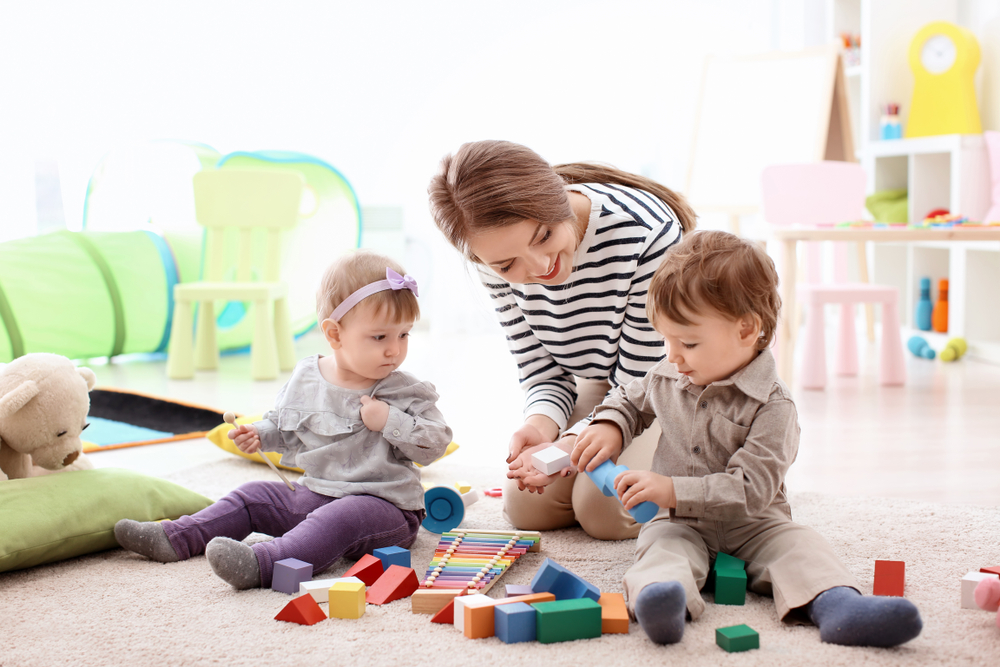 The holiday season is here and with that comes planning, preparing, parties and winter break.
The tried-and-true method of finding a sitter is word of mouth — hiring a sitter that a trusted friend or family member recommends. But what happens when you're new to the area or don't have any trusted resources for recommendations? Numerous nanny and sitter agencies can be a go-to source for finding a qualified and pre-screened sitter to take care of your children while you are away.
We reached out to two Charlotte-area nanny and sitter agencies for advice on how to go about finding a qualified sitter without a hassle.
Qualifications and Experience Matter
When it comes to qualifications, Emily Miller, owner of Charlotte's Best Nanny Agency, says experience is key. Sitters employed by Charlotte's Best Nanny Agency must have three to five years' experience, and each nanny has at least three references that are shared with the hiring family.
Inquire if the agency requires sitters to be CPR and first-aid certified, and request background and driving check information.
Platinum Sitters, a Raleigh-based babysitting service new to the Charlotte area, has a range of sitters with various levels of experience working with children to help meet different family needs. While all the sitters Platinum Sitters employs have previous experience with children, some may be teachers or social workers, former camp counselors or simply experienced sitters, says Allison Kohler, community manager for Platinum Sitters, but all are attentive, patient and engaging.
"What's most important for us," she says, "is that the sitters can form a connection with the kids and get on their level. … The number one thing we want to make sure of is that it's an engaging experience," Kohler says.
If your child attends preschool or daycare, reach out to teachers or child-care workers that your children know to see if they are available to babysit. In addition to already knowing their qualifications, your child is familiar with these people and it can help ease the tension of Mom and Dad being away.
Plan Ahead
If you're looking to use an agency when it comes to planning for holiday break, the sooner you book, the better, Miller says.
Planning ahead makes all the difference in the world when booking a sitter. Take a look at school calendars and holiday schedules and begin booking as far in advance as possible.
"We get a lot of requests on New Year's Eve or Christmas Day," she says, and last-minute fees increase during these peak times.
When choosing a sitter service, each family is asked to fill out a questionnaire with basic information followed by more in-depth information about the children, like how to support them through any emotional outbursts and where snacks are kept. This information is used to help match sitters with children.
Introducing a New Sitter
Most agencies allow for and encourage you to meet your sitters beforehand at no additional charge. Miller suggests scheduling a new sitter at least 15-20 minutes early so children can become acquainted with the new person in their space while also allowing you time to go over emergency contact information.
"Telling the kids you have someone new for them to hang out with while you're out is an easy way to transition them to a new person," Kohler says.
Sitter Rates
The million-dollar question: How much do you charge? Often it is up to the family and sitter to make an arrangement on a rate. Some sitters charge a flat fee for the evening, while others have an hourly rate. Sitters can average anywhere between $12-$18 per hour. Sitter services may charge per child per hour, with a discount for each additional child. Inquire about group rates. During the neighborhood holiday party, sharing a sitter for four children from two different families can save money for all, plus it lets the kids have their own holiday get together.
Liz Logan writes about food and families while also finishing her master's degree and running a vintage business on the side. She lives with her partner and three children on the west side of Charlotte, and often treks into the city for coffee and yoga.