Does My Preschooler Need Help?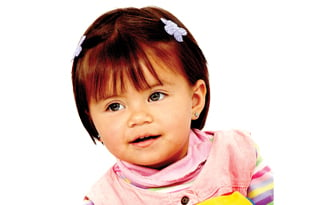 More than 15,000 children ages 3, 4 and 5 in North Carolina currently are receiving services/therapy at no cost through public school preschool programs. Funding is provided through Public Schools of North Carolina, and is available for all children deemed eligible by their school district.
My son began receiving early intervention services when he was 2, and upon his third birthday, his speech therapy services transitioned into a program provided by Charlotte-Mecklenburg Schools. If you suspect your child is in need of special education and related services, you don't have to wait until your child enters kindergarten.
Who Can Get Help?
Eligibility for the N.C. Preschool Program through N.C. Early Intervention Services (www.ncei.org/ei) is based on one-on-one observation, screening tests and evaluation results. Categories include developmental delays, autism spectrum disorders, hearing impairment, speech or language impairment and others. An Individualized Education Program (IEP) team, which includes the child's parents and preschool teachers, look over the results and determine what services are needed and the best path for the child to help him or her succeed academically.
What Services are Available?
There are a number of Preschool Program services available to children, including occupational therapy, physical therapy, audiology services (hearing) and speech-language therapy. The school district typically has a variety of service options available for families and the benefit of tapping into services early is that you're able to develop an IEP for your child that will go with him or her from school to school, requiring administrators, teachers and other staff to work together toward improved educational results for your child.
My son began receiving services at age 2 through Children's Developmental Services Agency of Mecklenburg County. A few months before his third birthday, our service coordinator helped us make the transition for him to begin receiving speech therapy through Charlotte-Mecklenburg Schools. But. because my oldest child never had a problem with language, I had no idea of the array of services available for children in our area. Now, my son receives speech-language therapy at one of the local elementary schools near us.
Laurie Maddex of Monroe says her 3-year-old son Chase, who has Down syndrome, transitioned last year from services through the N.C. Infant Toddler Program to an Exceptional Children preschool program at Waxhaw Elementary. There, he receives speech, physical and occupational therapy.
"Our coordinator sat with us in the IEP meetings and made everything really seamless," says Maddex.
Where to Start?
If your preschooler is not already been receiving services through your county's Early Intervention program, contact your school system's Exceptional Children program to inquire about having him or her evaluated. Here are the contact numbers:
• Cabarrus County — 704-262-6118
• Charlotte-Mecklenburg — 980-343-6960
• Iredell County — 704-872-8115
• Gaston County — 704-866-6160
• Lincoln County — 704-736-4992
• Union County — 704-283-3596
Early Intervention Step By Step
Parents in Mecklenburg County who are concerned about delays their child might have are entitled to have their child evaluated for free through Children's Developmental Services Agency of Mecklenburg County before the age of 3. Parents in other counties should visit www.ncei.org/ei to find out about free infant-toddler evaluations where they live.
"We're the lead public agency for children birth to age 3," says John Ellis, director of CDSA of Mecklenburg County. "The goal is to get children and their families identified early."
After making an initial phone call, the agency has 45 days to complete an initial evaluation of a child and determine his or her eligibility. A service coordinator works to develop an Individual Family Service Plan (IFSP). Once the plan is in place, services begin within 30 days. The Infant-Toddler Program works with a network of service providers to provide services at a sliding scale, until free services can begin through the public school system at age 3.
"We are very fortunate in this community in that it is a resource-rich area," says Ellis, regarding the number of therapists in Mecklenburg County available to work with children at any given time. "All of our work happens in a family's (home) environment."
Huntersville mom Jenna Tyrell began receiving services for her premature twin sons when they were 9 months old. Luke, now 3-1/2, who is hearing impaired, transitioned into the CMS Exceptional Children program, and he now receives weekly audiology services.
Tyrell encourages all parents who have concerns about their child's development to inquire about early intervention services. "I don't care if you think (your kids) are perfect," she says. "You should find out and be on top of it. Because of how amazing the program was for my family, I've pushed all my friends to get tested."
Other Services for Children
BabyNet — S. C. Early Intervention
803-734-0479
www.scfirststeps.org/babynet.html
S.C. Office of Exceptional Children
803-734-8224
http://ed.sc.gov/agency/Standards-and-Learning/Exceptional-Children/old/ec
ZFive
Mecklenburg County services for the emotional/mental and social health of children ages birth-5.
www.zfive.org
Renee Roberson is a Huntersvlle mom and freelance writer.