Disruption in Our Routine
From our series 'Coronavirus Through the Eyes of a Charlotte Teenager'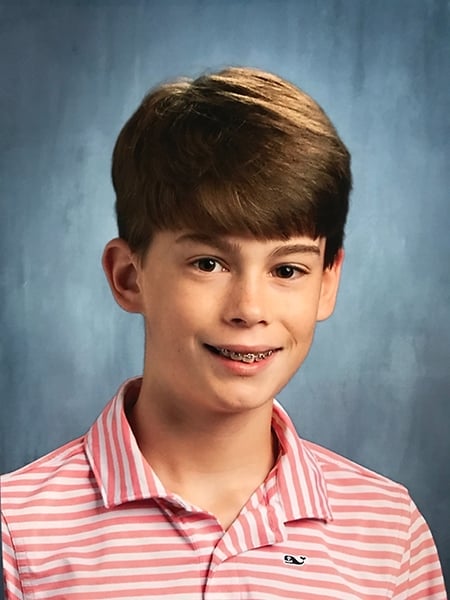 Routine is an important part of life. It impacts when we go to sleep and wake up, what time we eat, when we take breaks, and what time we start and stop work or school. Now that we're quarantined at home, routine doesn't seem to matter as much. Or does it? This is an ongoing debate in my family—my brothers and I believe a strict routine isn't necessary. My parents disagree.
I think, given the time we're in, our routine can be completely different. This isn't normal life. Why not enjoy sleeping in and going to bed later? As a teen, I want to stay up later and talk with my friends or watch a movie because we don't have to be up early for school. My mom feels the opposite. She says it's important to have a routine because it's healthy. I agree that your body gets used to a routine and the rhythm becomes easier. During school I usually go to bed at 9:00 p.m. and wake up at 5:45 a.m., which is helpful because my body knows when to rest.
With remote learning, I don't have a full day of school. A normal school day used to be 7:15 a.m. to 2:00 p.m. Now it's usually 9:00 a.m. to noon, sometimes less. What's the harm in staying up a little later and sleeping in a little longer? My parents have gradually gotten a little less strict, but I still don't think they fully understand my point about a more flexible sleep routine. Maybe it's because they have jobs and they have to keep a routine. My mom is usually up at 5:45 to start her day. She says getting back to her normal routine will be easy when this is all over.
A normal school day means scheduled meals and seven-minute breaks between classes. I usually eat breakfast around 6:30 in the morning to give myself enough time to get ready for my first class. Now I eat breakfast much later because I wake up at 9:00, start on schoolwork, and then eat breakfast. My first meal is at 10:00 or later (depending on the number of Zoom calls I have), which isn't far from my typical 10:30 lunchtime at school. This coronavirus routine is causing all of my meals to shift. While my parents worry about this, I think it's fine as long as I'm eating. I also appreciate that I can take a break any time I want. Like many parents, mine assign me chores that I have to complete since I don't have very much schoolwork, but that's not too bad.
What's most important to me is talking to my friends, and that's what this new routine has disrupted most. The best time to catch up is at night. And then there's gaming, which has gone up 75 percent since the coronavirus outbreak. For a lot of teens this is how we interact with friends or even make new ones since we are not able to get out of the house and see anyone.
While I know my parents aren't necessarily wrong in trying to stick to a regular routine, I do think routines can change depending on what's going on around us. Everything has changed with this virus—so why should our routines be the same?