December Musings: Seasonal tips, family traditions and ideas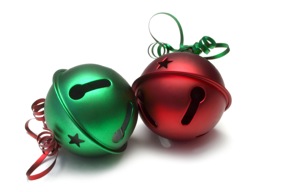 Our daughter Katie always gets a "Last Gift of the Day." Her dad started this when she was quite small. On Christmas afternoon, as the pall of "it's all over for another year" begins to fall on the household, the mood lightens as she searches for her gift using clues hidden around the house earlier in the day. I especially appreciate the father/daughter interaction; it gives the two of them a special tradition to share. Elaine Heitman
In my family, from the time we were very young, we got a new Christmas tree ornament in our stocking each year. As adults, when we moved out to our first apartment, we had a nice collection of ornaments for our first tree. The tradition continues today for all the adult children as well as the grandchildren. Anne-Marie Farrow
My daughters (ages 18 and 14) have a tradition of doing their own "secret santa" stockings for each other. They set a $10 limit, go to Walgreens and get treats. They get pretty creative with the things they find for each other. They really enjoy both the shopping part and opening the stockings. Mary Kate Cline
From the time we were very young, we would open one gift on Christmas Eve. The selection process was always amusing — lots of shaking, rattling and sizing up packages. Sometimes, though, the largest package did not produce the most gratifying gift. Once opened, you had to wait until Christmas morning to dig into the rest. Eve White
No Waiting
At photos.stamps.com you can get your child's face on a stamp and you won't even have to wait in line at the post office. Upload a photo of your child and get a sheet of stamps starring your favorite person (or family pet) for $18.99 a sheet of 20. Log on to www.photo.stamps.com to create your custom stamp.
Hot Holiday Fare
Save your sanity and stay out of the kitchen! Consider something unusual to eat this holiday season. Order dozens of tamales and serve with bagged salad, chips and store-bought fresh salsa. Your family and guests will get a little bit of Texas tradition delivered right to your door. http://www.texastamale.com/.
Perfect Pies
Don't stress about the dessert. Call the toll-free Crisco Pie Hotline, 1-877-FOR PIE TIPS for the latest baking tips, timesaving hints and the opportunity to talk to a live expert to help you bake the perfect pie during the holidays. Or visit Pie Central at www.crisco.com to find useful charts with step-by-step visual instructions to create delicious pie crusts and simple, tasty recipes.
Chocolate That's Just Smashing
Terry's Chocolate Orange is a holiday tradition for many. Originally from the UK, this chocolate ball is infused with orange flavor and separated into segments. Wrapped in foil, it's the perfect size for hiding in the tree. Kids (and parents) love to smash 'em, peel 'em and eat 'em. Pick one up at your local drug store.