'Creative Bash' Lets Parents Mingle While Kids Play
Weekend event offers kids and parents a place for creativity and conversation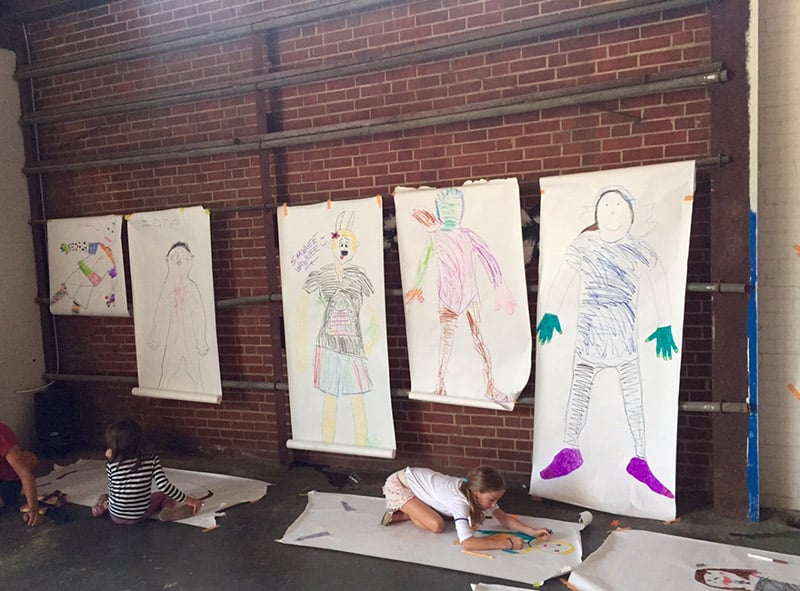 I'm a strong believer in it takes a village to raise a child. Since becoming a parent, I appreciate the chance to have an adult conversation outside the house that isn't just about the kids, and places that don't require me to get a babysitter or stand on the edge of bouncy house to have that conversation.
Q4KIDZ by ParentsTogether and Detailed Block are hosting an event this weekend that gives parents a chance to grow that village and interact with other families, as well as learn about local startups that offer services to families. The event, Creative Bash for Families, is happening at Olde Mecklenburg Brewery, Sunday, Aug. 30 from 2-5pm. Parents can enjoy a OMB craft brew and food, and meet the heads of some local family-friendly startups, while kids participate in creative activities sponsored by Q4KIDZ.
If you're not familiar with Detailed Block (which I wasn't), it's an online source that strives to connect the community with information pertaining to high-growth Charlotte startups and discussion about the entrepreneurial ecosystem. This is the second Creative Bash hosted by ParentsTogether. The goal of the events are to connect parents and families in a space where every member of the family feels welcome, and allows families to be social together and engaged with opportunities for conversation geared to mom and dad, and activities for the kiddos.
"One of the best ways to build community in the startup sector is by bringing families together," said James Stewart, cofounder of Detailed Block. "We want folks to get to know each other on a personal level and start creating deep relationships — that's what the Creative Bash is all about."
No registration is required, and there's no cost to attend, but an RSVP is appreciated.