Crafts for Kids | Mother's Day Flower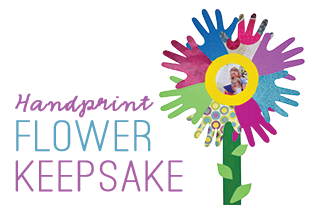 This Mother's Day, surprise Mom or Grandma with a lovely flower created using the kids' handprints. It's a keepsake that's sure to bring a smile to the recipient.
Supplies:
Coordinating colors of craft foam, scrapbook paper or construction paper
Photo of your child or children
Scissors, ruler, pencil
Paint stir stick
Tacky craft glue and glue gun (with parental supervision)
How To: 
Trace your child's hand onto a sheet of paper or foam and trim out. Repeat with your choice of colors to make a total of eight handprints.
Measure and cut a 6-inch square of craft foam for your backing.
Arrange handprints in a circle on top of the square, leaving space in middle for your photo. Once you are satisfied with placement, glue each handprint in place.
Cut a 5-inch circle of yellow, or another color, for your flower's center.
Trace a slightly smaller circle on your photo, trim out and glue in center of yellow circle. Then glue yellow circle piece in center of handprints.
Cover paint stir stick with green foam or paper and attach stem to back of flower. (A glue gun is the quickest method for this step.) Add additional leaves to stem for decoration, if desired.
Optional: You can finish out your keepsake flower by adding "Mother's Day 2013" with a fine-tip permanent marker. 
> Find more Mother's Day crafts + activitiesÂ