Coronavirus Through the Eyes of a Charlotte Teenager
A local teen has taken it upon himself to be better during the COVID-19 pandemic: Here is his first in a series of columns for us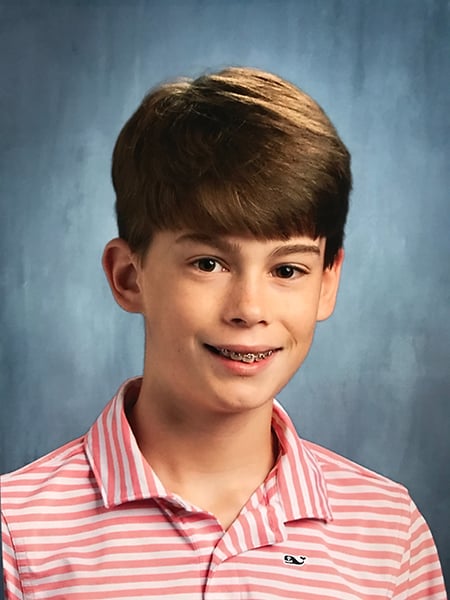 I am a 14-year-old freshman at Myers Park High School. I love mountain biking, movies, and days off from school. When the Coronavirus first started to affect our community, I didn't understand—or even care about—the impact it would have on my routine or ability to learn. My perspective has changed, and I now know this is going to be a difficult time for everyone. I am writing this series to give a teenager's perspective of COVID-19 and attempt to relieve some stress this pandemic is causing.
March 13, 2020, is when it all started for me. My school dismissed students as usual at 2:15 p.m. I had heard rumors that we wouldn't have school for the next two weeks due to the spread of COVID-19, and what kid doesn't get excited hearing the possibility of no school? Then, on Saturday, we watched the news and saw the impact the virus was having on Italy and China.
As I write this, there are 392,508 confirmed cases of COVID-19 and 17,153 deaths worldwide as a result of this deadly pandemic. When Charlotte city officials announced school would be cancelled for the next few weeks due to several confirmed cases in Mecklenburg County, it didn't really mean much to me. All I thought about was we didn't have school—or at least school as usual. We were moving to remote learning, as my parents call it.
On the first day of remote learning, we had about two hours of schoolwork. After I was done, I wasn't sure what to do, but excited for the spare time. That's what kids live for. We go to school seven hours a day, get home, do homework, and then do it all over again. On that same day, I also found out that it was the last day my parents would be going into work at their office—they, too, would work remotely for the foreseeable future. The next four days were chaos as my family as all five of us stayed in our house and tried to adapt to this new way of living—my parents on business calls, and my two brothers and me doing a few hours of schoolwork followed by hours of boredom.
At the end of the week, on Friday, March 20, Governor Roy Cooper announced all restaurants would close. This was when I first realized that perhaps this virus wasn't anything to joke about. That same day, 627 people died in Italy—that's more than 26 people dying every hour just from the Coronavirus.
I recently saw a movie called "Contagion." It seemed so real and made me think about how this type of pandemic could truly impact my family and me. What happens if we get the Coronavirus? What will the world be like tomorrow, in two weeks, in a month? How long am I going to be out of school? Will I have to go to summer school?
There is so much emphasis and pressure as it relates to our education. What if this virus causes our generation to be less educated, and our world to be less successful than past generations? After my first week out of school, I have realized it's not all joy and happiness when school's out. I want to further my education so I can succeed in life. I realize everyone is stressed, and I want to thank all the teachers out there who are doing the best they can to help me achieve my goals.
While two hours of work may seem like an inconvenience for some students, I want to strive to be better and to achieve more. I think we should take it upon ourselves to learn the assigned material and not just rely on our teachers, who also have a family and are trying to help their children be better. I think we, as students, need to take the resources we have and use those to our benefit, because there are plenty of ways to expand our learning outside of our abbreviated curriculum: Cook a new meal, listen to a podcast, or start your own blog. As my dad says, "You use YouTube to look at everything else—how about you use that to further your education?"
So my final message to students is don't just rely on other people during this time. Take it upon yourself to be better than ever before.