Consignment Shopping in Charlotte: Summer 2023
Where to find the Queen City's best resale boutiques and events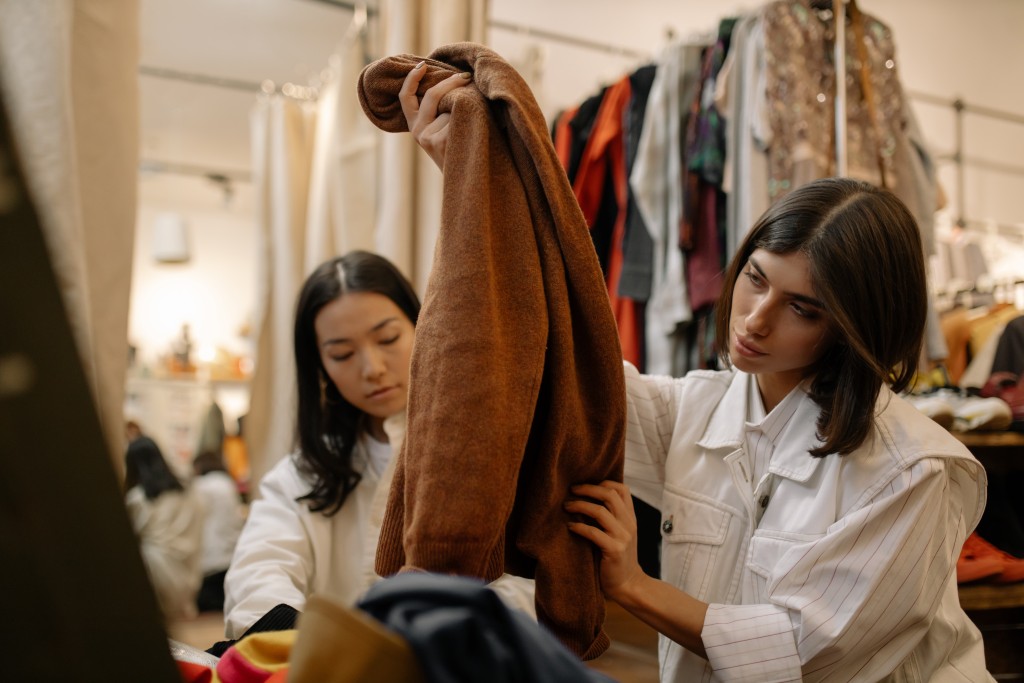 (©Cottonbro/Pexels)
Consignment Sales
While most consignment sales take place in spring and fall, there are still a few you should know about this season.
Tar Heel Kids Consignment returns to the Cabarrus Arena & Events Center July 26-30, and for bargain shoppers, this 30,000-square-foot paradise is the perfect place to find any gently-used kids item—the 80,000-piece selection is far greater than you'll find at any department or big-box store. Choose from toys, books, clothes, shoes, strollers, cribs, car seats and much, much more—500 families take part in this sale. There are also special sections for teen girls and junior boys, plus a Mommy Mart with kitchen items, luggage, handbags, décor, and furniture for the rest of the home.
Get ready for back-to-school at the TTB Kidz sale in early August. Shop more than 80,000 square feet of children's items—shoppers and consignors from across the Southeast come out for the frenzy of great deals.
Consignment sales go virtual at the Posh-on-the-Spot Online Boutique Consignment sale. It's like an online marketplace with one centralized porch pickup: the South Charlotte Banquet Center. Sellers need to enter their items into the system by 3 p.m. on August 22, and shopping takes place from August 25-28. Purchases can then be picked up on August 31.
Consignment Boutiques
In addition to seasonal consignment sales, the Charlotte area has a number of great consignment boutiques that sell everything from designer clothing and jewelry to furniture and home décor, homemade goods, and more.
A fashionista's favorite, Hush Consignment Boutique is known for its large selection of labels at competitive prices. It's the place to go if you're looking for handbags, belts, shoes and jewelry.
Another luxury consignment boutique, JT Posh not only sells all of the aforementioned, but women's designer clothing as well. Among the brands you'll find here are Free People, Tory Burch, Chanel, Burberry, Louis Vuitton, Gucci and Valentino.
Divine Consign was founded by Art Institute of Atlanta graduate Amalia Tucker, whose eye for merchandise makes this shop a gem. Find a carefully curated selection of clothing, handbags, jewelry, accessories, and home accents. Don't feel like leaving home? Shop the online boutique.
Men will find a one-stop shop for fine fashions and accessories at Jilson's Men's Consignment. There's a discriminating array of sport coats, ties, shirts, shoes and jeans, but also artwork, home décor and memorabilia.
Find high-end furniture, accent pieces, and Turkish rugs at South End Exchange. Styles range from modern, vintage, and antique, and inventory turns over quickly. So if you see a must-have, don't wait!
More than 60 local vendors offer up the exquisite pieces at Sardis Marketplace. It's known for its collection of new upholstered revolution sofas, upholstered tufted headboards and new contemporary bedroom sets, but you can also find apparel, jewelry, home décor and handmade items that are both new and gently used.