College Application Essay Tips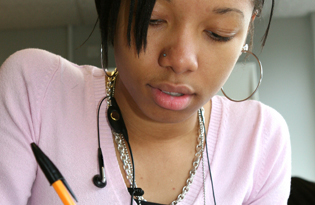 "A great application essay will present a vivid, personal and compelling view of you to the admissions staff. It will round out the rest of your application and help you stand out from the other applicants. The essay is one of the only parts of your application over which you have complete control, so take the time to do a good job."
Most parents realize a well-written personal essay is one of the most important pieces of a college application. Many teens, however, may not agree, and this difference of opinion often results in a struggle over how the essay should be written and what it should include.
The following tips offer prospective freshmen and their parents some guidelines to make the writing process less painful.
Take advantage of help. Many high schools offer classes that include college essay writing as part of the curriculum. Additionally, some social clubs have free, short-term classes on essay writing or the college application process. This extra help definitely can give a student an advantage.
Limit parental input. The college essay is the beginning step of a teen's separation from his or her parents in order to head off toward a more independent lifestyle. Offer to proofread the final essay (if your teen wants another set of eyes to look it over) and provide support and constructive criticism only if asked. Other than that, it's best to take a back seat during the writing process. Above all, parents should remember that it's their teen applying to the school, not them, so the topic a student chooses to write about should be something he or she is passionate about or has a strong interest in.
Stick to the word limit. Follow the directions on the essay to a "t," and write as tightly as possible. The new trend seems to be for students to write excessively, often far beyond what's required.  Remember, college admissions professionals read hundreds of essays each day so an "exhaustion factor" does set in after awhile.
Proof read. A college essay should not look or feel like a text message or an e-mail to a friend. Proper punctuation, spelling, and sentence structure are still important to colleges and universities, and even the most interesting essay will lose ground fast with the admissions staff person reading if it isn't properly formatted. Applicants should remember spell check won't catch every mistake or wrong keystroke (an/and, but/butt,  etc.) and that over-reliance on a thesaurus, especially the one on their computer, rarely adds quality to a personal essay.
It's also crucial to remember to put the correct college's name in each essay (especially when teens are working on several applications at the same time). Using the wrong name can be a huge turn off, because it indicates the student didn't care enough about being accepted to the school to take the time to reread the essay before submitting it.
Have fun. Though this is easier said than done, a student should try to get some enjoyment out of writing about himself or herself and his or her many accomplishments. The college essay process also is a tremendous opportunity for parents to sit back and experience a sense of pride as they read their child's words and realize how special he or she is and how the teen has matured over the years.
Sue Henninger is a freelance writer and a regular contributor to family magazines. Her oldest son is a college freshman and her middle son is just beginning the college search process. Contact her at www.fingerlakeswriter.com.

Resources for Teens
"What You Don't Know Can Keep You Out of College," by Don Dunbar (Gotham Books, July 2007, $15) – The founder of Dunbar Educational Consultants explains 13 fatal college application mistakes and why character is the key to getting that acceptance letter.
"Life's Little College Admissions Insights," by Eric and Cole Yaverbaum (Morgan James Publishing, January 2010, $14.95) -A bestselling business and leadership book author and the president of CollegeClickTV.com, Eric Yaverbaum, and his then 17-year-old daughter, Cole, provide a firsthand account of the college search process. The book includes top tips from the high school guidance counselors across the country.
"The Prepared Parent's Sending Your Child to College Operational Manual" by Marie Pinak Carr and (daughters) Katharine, Ann and Elizabeth (Dicmar Publishing, April 2009, $15.95) – A handy reference for those with college-bound students about the getting-ready-to-wave-goodbye phase.