CMS Switches to Full-Remote Learning for Beginning of School Year
Vacancies in staffing, safety said to be primary concerns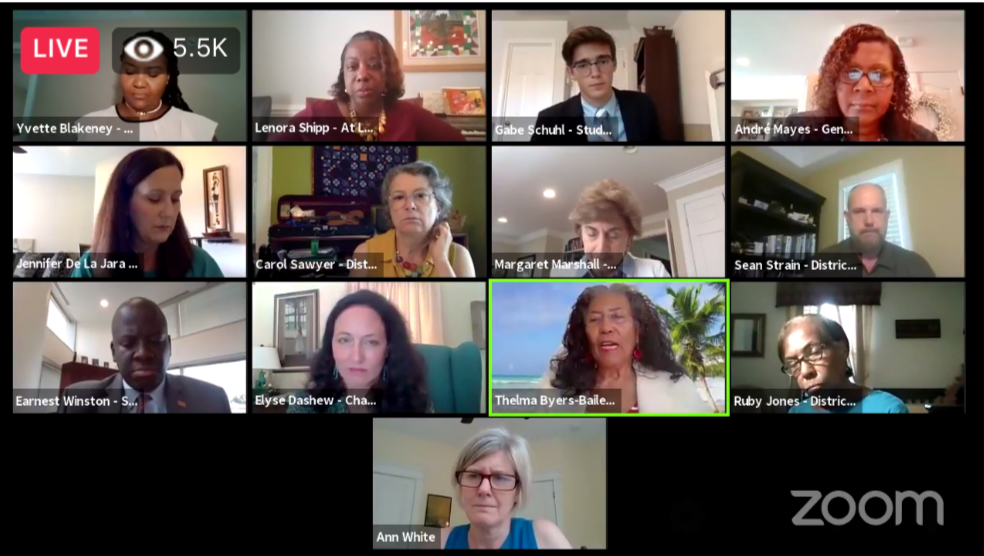 Charlotte-Mecklenburg Schools are moving to "Plan C": the all-remote learning option, without any period of in-person instruction at the beginning of the school year. The school board confirmed the move with a unanimous vote during a Thursday afternoon emergency meeting.
A few hours before that meeting, Charlotte Ledger broke the news that CMS leaders are looking to cancel the planned two-week, in-person period beginning Aug. 17, because of staff vacancies. School board member Sean Strain shared the insight with the Ledger and previously voted against the "B+Remote" plan. During Thursday's afternoon meeting, superintendent Earnest Winston cited nursing, teaching, driver, and custodian vacancies at a major reason for the district's lack of readiness. During the meeting, Winston mentioned that the district has 50 custodial vacancies, 40-plus school nurse vacancies, 70 teacher vacancies, and it also doesn't have drivers for 80 buses.
More than one-third of the nearly 150,000 students in the district signed up for the CMS Remote Learning Academy by this week. Yesterday, the district extended the registration deadline to Aug. 3, with concerns over access to the application and incomplete forms.
We'll be updating this post with more information, as it becomes available.