Children Unplug and Explore Nature at NC Adventure Camps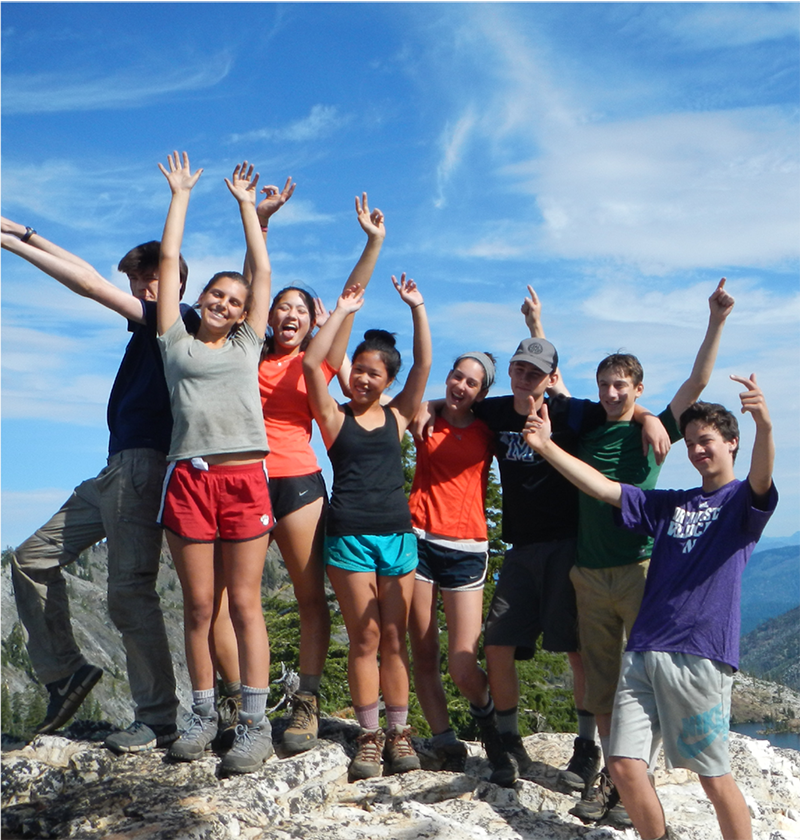 Have you ever looked into the eyes of a living, breathing sea turtle? Made a campfire in the rain? Challenged yourself to your limits by riding a wave?
These are questions adventure camps throughout North Carolina pose to the thousands of children who travel from all over the world to participate in extreme camp experiences.
From rock climbing and camping to surfing and snorkeling, North Carolina is home to dozens of world-renowned adventure camps.
What are Adventure Camps?
Adventure camps, also referred to as "extreme" camps, focus on giving campers unique, life-changing experiences that often feature direct interaction with the natural world. North Carolina's abundant natural wonders, stretching from the mountains to the sea, offer campers many settings in which to test their mettle.
Instructors at WB Surf Camp, located in Wrightsville Beach, teach campers to catch a wave the right way, as well as integrate ocean safety, marine science and conservation.
Instructors at Adventure Trek, based in Hendersonville, set up a myriad of outdoor challenges in the nearby mountains. The camp also allows older campers to travel to locations ranging from the Pacific Northwest to British Columbia. Nearby Camp Pinnacle also offers a Ventures Program, which consists of day and overnight trips to explore surrounding parks, forests, mountains, waterfalls and rivers.
All adventure camps aim to go above and beyond a typical camp experience to provide opportunities for kids to face new challenges, gain independence and create memories that will last a lifetime.
Why Choose an Adventure Camp?
Now, more than ever, may be the best time to look into adventure camps for your children. These days, kids can fly jets, become superheroes and even create entire virtual worlds without ever having to leave the comfort of their couches. Adventure camps take them out into the world and teach them many of the skills necessary to becoming successful adults.
One such skill is creating challenging but realistic goals. WB Surf Camp Director Will Ahlers says setting goals is an important component of the camp programs they offer.
"No matter which program it is, from the guppy camps with our 5- to 6-year-olds all the way through our adult camps, we go through daily goal-setting," he says. "In any camp or school setting, anytime you are learning a new skill, goal-setting keeps you in check as far as what is realistic and where you can push yourself. (Setting goals) also creates a great opportunity for our instructors to be supportive and good role models."
Another important skill taught in adventure camp settings is independence. Many Generation Xers grew up in a world where they hopped on a bike in the middle of the day and their only instruction was to be home by dark. Their children live in a very different world and, as a result, are not presented with as many opportunities to gain the independence and confidence to make their own decisions, especially in stressful conditions.
At adventure camps, there are often activities that set up "perceived danger," wherein campers are placed in new situations they have never been in before. They can feel that sense of risk and opportunity to fail while being in a safe and controlled environment with skilled instructors nearby.
Navigating those risks and challenges not only bring independence, but also a sense of confidence because they faced a fear and rose to meet a challenge. This is just one of the reasons why Camp Pinnacle and Adventure Trek Executive Director John Dockendorf is passionate about adventure camping. He believes the skills gained at adventure camps cannot be overlooked.
"When you go to camp and you learn how to mountain bike on a trail, go down a zip line that seems scary, climb to the top of a mountain when it was hard but you kept going ­— and when you were nervous about going to camp and being with kids you didn't know — and suddenly you're leaving the cabin with hugs and all these new friends … you're standing much, much taller when you get home," Dockendorf says.
What to Look for in an Adventure Camp
Above all else, parents vetting adventure camps should make sure safety is the management's top priority.
"We want perceived risk, not actual risk," Dockendorf says.
Ahlers describes his instructors as the best in the business. "They have to go through extremely thorough and comprehensive training where the majority of it focuses on specific ocean safety information," he says. "How to keep your campers safe in the ocean is our utmost responsibility and we take it very seriously."
In addition, word of mouth reputation, staff retention and returning campers' feedback are all good indicators for what camp is right for your child.
Whether it's the thrill of catching that first wave, navigating a white-capped river or falling asleep under a blanket of stars, North Carolina adventure camps offer countless ways for your children to unplug and be immersed in the beauty of our state.
Mandy Howard is a freelance writer and mother of three in Raleigh.
North Carolina Adventure Camps
Camp Pinnacle camppinnacle.com
Adventure Treks adventuretreks.com
WB Surf Camp wbsurfcamp.com
Sea Turtle Camp seaturtlecamp.com
Green Cove greencove.com