Cheryl's Pumpkin Crunch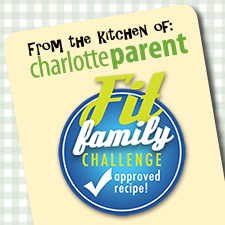 This sweet treat is a lighter alternative to most holiday desserts.
Ingredients:
2 cans Solid pumpkin
1-1 ½ cups Walnuts, chopped
1 can Evaporated skim milk
1 ½ cup Cake flour
1 cup Splenda
1 ½ tbs Baking powder
3 Omega-3 eggs
¼ tsp Salt
1 ½ tsp Cinnamon
½ cup Sugar
¾ cup Unsalted light butter
1/3 cup Non fat dry milk powder
Directions:
Preheat oven to 350 degrees. Mix together the solid pumpkin, milk, Splenda, egg and cinnamon. Pour into an ungreased 9×13 inch pan. Combine flour, baking powder, salt, sugar and non fat dry milk and sprinkle on top of pumpkin mixture. Lightly pat flour mixture down to pack. Pour melted butter on top of flour mixture and spread until evenly distributed; top with walnuts. Bake 50-60 minutes or until toothpick comes out clean. Let set for 30 minutes.
Nutritional analysis per ¾ cup serving:
Calories: 310; Total Fat: 19 g; Saturated Fat: 5 g; Trans Fat: 0 g; Cholesterol: 65 mg; Sodium: 170 mg; Carbohydrate: 28 g; Fiber: 4 g; Sugars: 15 g; Protein: 10 g.
> Back to Healthy Recipes