Charlotte Symphony Keeps the Beat With 'Disney's Fantasia'
A Q&A with Charlotte Symphony Assistant Conductor Christopher James Lees on what to expect at "Disney's Fantasia."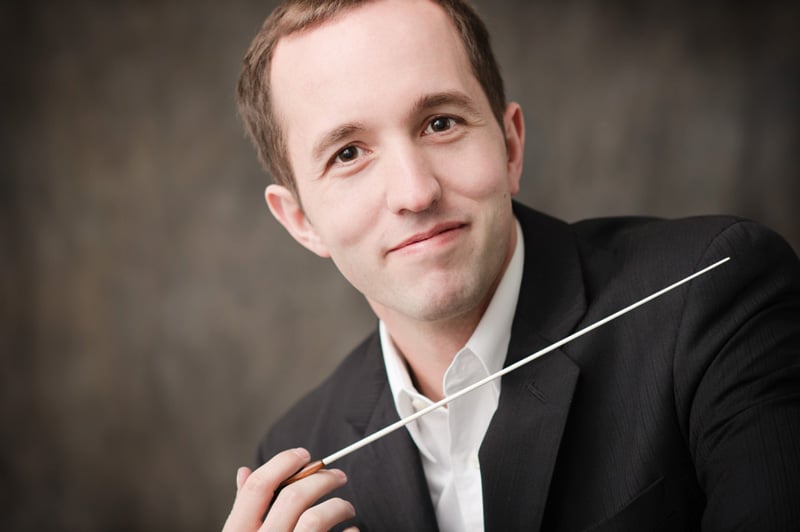 Three performances of "Disney's Fantasia" are coming to the Belk Theater in May. We recently talked to Charlotte Symphony Assistant Conductor Christopher James Lees about the upcoming show.
---
Q: Why is Fantasia live in concert a great introductory symphony experience for young children?
A: So many adults remember the famous images of dinosaurs, dancing elephants and Mickey Mouse conjuring broomsticks from the original "Fantasia" of their youth. Those memories, combined with the updated reboot from "Fantasia 2000" brings cartoons and great music together for an unforgettable association that will inspire both musical familiarity and musical curiosity.
Q: Will parents recognize some of the selections?
A: The pieces were chosen for their accessibility and because they're so recognizable. Even if they've never seen "Fantasia," they'll recognize the music from different uses in pop culture since the movie's release.
Q: Pulling back the curtain a bit: Explain the concept of a "click track" and how it helps keep you on beat with the film. What's the key to making it work?
A: Movies are pre-formed productions by design. In order for the music to align with the movie exactly, I will have a click track in my ear, which is a metronome that ensures the audience won't notice any cracks between the movie's "performance" and the orchestra's! It's tricky, because the conductors Leopold Stokowski and James Levine chose the tempos before the animation was ever added. We have to reproduce those speeds no matter what!
Q: How is each of the two versions of the film incorporated into what we'll see?
A: This program features excerpts from both films.There were 16 pieces chosen between the original "Fantasia" and "Fantasia 2000." The concert would last for hours if we played every piece from both movies, so we've chosen a variety of clips to make sure it's a spectacular experience for our audiences in Charlotte.
Q: You're a dad. What about this experience would most excite you to share with your son? Will your son, Rowan (3), attend?
A: Rowan's already seen both movies at home! He loves concerts, especially if there's a screen and something to watch. This is a wonderful way to introduce kids to classical music, the orchestra, and the power of live performance! He's been fortunate to come to several concerts and rehearsals already, and I know that every child who takes in this program will have their lives changed for the better.
---
Disney's Fantasia
Three performances:
May 4-5 (7:30 p.m.) and May 5* (11 a.m.)
Belk Theater
*A special 1-hour version of the performance great for younger children. For tickets and information, visit charlottesymphony.org or call 704-972-2000.
---
Enter to win a family four-pack of tickets to Charlotte Symphony Lollipops Concert: Disney's Fantasia at Belk Theater on Saturday, May 5.