Charlotte Parent Wins Two Awards in Annual PMA Competition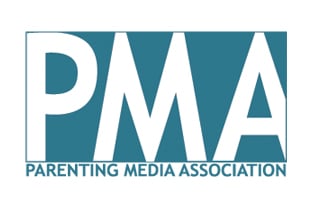 Charlotte Parent magazine won two awards from the Parenting Media Association's Annual Editorial and Design Competition. The awards were presented at the national conference held this year in Indianapolis, Indiana.
A panel of 19 judges reviewed 645 entries from across the country to choose winners in a multitude of editorial, design and digital media categories. Judges were selected based on significant professional experience. Winners were selected as bronze, silver and gold within circulation categories of 25,000 or less, 25,001-44,999, or 45,000 plus. Charlotte Parent competed in the 25,001-44,999 category and brought home the following awards:
---
Silver Award for Ancillary General Excellence
Michele Huggins, editor; Melissa Stutts, art director; Mikala Young, editorial assistant; Eve White, publisher
Judges Comments: "If a family were moving into Charlotte, this guide would be indispensible. A great model for others, this section talks about the virtues of various neighborhoods, as well as culture and public transportation options. Solid design."
---
Bronze Award for Website General Excellence
CharlotteParent.com
Susannah Carpenter, designer; Michele Huggins, editor; Mikala Young, editorial assistant; Eve White, publisher
Judges Comments: "Fun interactive design makes it easy to narrow down stories and find what you're looking for. Calendar and list of directories are very useful, and easy to use on mobile. "
---
PMA's Editorial and Design Awards recognizes excellence in journalism, photography and design achieved by publishers, editors, writers and designers at member publications.
Established in March 1988, PMA is a national trade association of regional parenting publications. Headquartered in Los Angeles, PMA is a nonprofit national organization representing more than 100 parenting magazines and newspapers in the United States, Canada and Australia.
For more information about PMA, visit parentmedia.org.