Charlotte Parent Wins Three Awards in Annual PMA Competition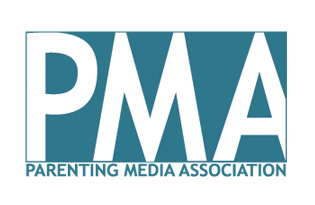 Charlotte Parent magazine won three awards from the Parenting Media Association's Annual Editorial and Design Competition. The awards were presented at the annual three-day conference held this year in Baltimore, Maryland, Feb. 27-March 1.
"The purpose of the PMA awards competition is to encourage a high level of journalistic performance and service to communities by recognizing editorial excellence and outstanding visual presentation in parenting publications," says PMA Executive Director C. James Dowden.
A panel of 19 judges reviewed 630 entries from across the country to choose winners in a multitude of editorial, design and digital media categories. Judges were selected based on significant professional experience. Winners were selected as bronze, silver and gold within circulation categories of 25,000 or less, 25,001-44,999, or 45,000 plus. Charlotte Parent competed in the 45,000 plus category and brought home the following awards:

---
Gold Award for Best Use of Multimedia
GPS App for iPad
Melissa Stutts, Eve White
Judges Comments: "This free iPad app offers an engaging resource offering an all-encompassing experience, complete with text, video, slideshows, directories with links and phone numbers, maps and more. Its design is clean and visually pleasing. Its navigation is simple and intuitive. Its convenience is unparalleled. Parents (and children) will find themselves launching this app and making use of its trove of information year-round."
---
Gold Award for Front Cover: Use of Stock Photo
November 2014 Issue
Melissa Stutts, Michele Huggins, Eve White
Judges Comments: "This is a creative way to illustrate a difficult topic about caring. The heart, with the red spot color, draws viewers to the lead and clearly explains the cover photograph. The striped shirt and selective focus guide our eyes. Nicely done!"
---
Silver Award for Service Feature
"Do You Have a Gun in Your House? The Loaded Question Parents Need to Ask"
Michele Huggins, Marty Minchin, Eve White
Judges Comments: "This is a very important story that does not get enough attention. The author does a good job of providing expert opinion on how parents should introduce firearms into the home. The information comes from parents, which give this story authenticity. This is a good example of service journalism."
PMA's Editorial and Design Awards recognizes excellence in journalism, photography and design achieved by publishers, editors, writers and designers at member publications.
"Many of the larger writing categories were the most competitive," says Professor Daryl Moen of the University of Missouri's School of Journalism who coordinated the annual contest. "The digital categories, as a group, continue to grow as more publications do more on their websites and with digital newsletters."
Established in March 1988, PMA is a national trade association of regional parenting publications. Headquartered in Los Angeles, PMA is a nonprofit national organization representing more than 100 parenting magazines and newspapers in the United States, Canada and Australia.
For more information about PMA, visit parentmedia.org.