Charlotte Parent Wins Gold and Silver at Parenting Media Association Awards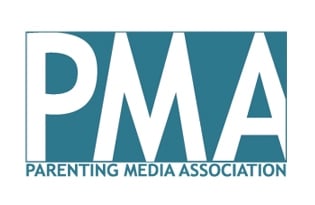 Charlotte, NC, March 19, 2013 – Charlotte Parent magazine has been honored by the Parenting Media Association (PMA) and awarded gold for the E-Newsletter category and silver for Editorial in a Special Series. Charlotte Parent competes in the largest circulation category of 45,000 or more. The awards were presented at the annual PMA awards ceremony held March 9 in Atlanta, GA.
The Healthy Families E-Newsletter, a monthly e-newsletter with wellness tips, healthy recipes, and fitness ideas won the gold award in the Digital category for E-Newsletter.
The Editorial Special Series award recognized the Fit Family Challenge, a 2012 healthy lifestyle series focused on family wellness, following two Charlotte-area families as they faced the challenges of staying active and eating right. The features were filled with expert advice, exercise tips and ideas to help families get fit, eat well and live better.
In addition, Charlotte Parent was also a finalist the following categories:
* Editorial Briefs * Best Illustration * Best Original Photography
There were 745 submissions in the awards competition from member parenting newspapers and magazines across the country. PMA's Editorial and Design Awards Competition recognizes excellence in journalism, photography and design achieved by publishers, editors, writers and designers. A panel of 26 judges reviewed entries from the publications to choose the winners in each category.
"The purpose of the PMA awards competition is to encourage a high level of journalistic performance and service to communities by recognizing editorial excellence and outstanding visual presentation in parenting publications," said PMA Executive Director C. James Dowden.
About Charlotte Parent magazine
Charlotte Parent is a free, award-winning monthly parenting publication serving 109,000 families in Mecklenburg, Cabarrus, Gaston, Iredell, Lincoln, York and Union counties, and more than 40,000 monthly visitors on CharlotteParent.com and more than 7,500 social network fans. The magazines are available at more than 900 locations with annual publications including Baby Guide, Exceptional Child, Ultimate Family Resource Guide and Education Guide.
About Carolina Parenting, Inc.
Carolina Parenting produces monthly and annual regional publications, digital media resources and websites for parents and others caring for children in each of North Carolina's largest markets: Carolina Parent in the Raleigh-Durham-Chapel Hill area, Charlotte Parent in the greater Charlotte area, and Piedmont Parent in the Triad as well as LKN Parents in the Lake Norman area. The combined readership for the monthly magazines is more than 293,000. The associated websites are carolinaparent.com, charlotteparent.com, piedmontparent.com and lknparents.com.
###