Charlotte Parent is Recognized for Excellence by Parenting Media Association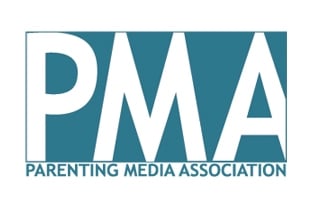 Charlotte, North Carolina, March 21, 2012 – For the third consecutive year, Charlotte Parent magazine has been honored with an award from the Parenting Media Association's (PMA) Annual Editorial and Design Awards. There were 840 entries submitted into the competition. The PMA gave out 128 Editorial and Design Competition awards and 30 General Excellence awards to parenting newspapers and magazines. The awards ceremony is the climax of the three-day PMA Annual Convention held this year in San Antonio, TX on March 3, 2012.
Charlotte Parent magazine brought home a silver award in the category of General Excellence in the Ancillary Publications Category, and was recognized as a finalist in two additional categories as follows:
General Excellence
Silver: Charlotte Parent "Baby Guide 2011"
The Baby Guide is an annual publication from Charlotte Parent offering resources geared towards new and expectant parents, including planning, preparation and nurturing.
Ancillary Cover Finalist
Charlotte Parent "Education Guide"
This new, annual publication from Charlotte Parent features the most comprehensive compilation of education resources for parents in the metro-Charlotte area, and has been extremely well received by parents.
News Feature Finalist
Charlotte Parent "Back to Class with Less"
This feature story highlighted the impact of education budget cuts throughout North Carolina, and how parents can offer support and participation to help students be successful amidst the changes.
PMA's Editorial and Design Awards Competition recognizes excellence in journalism, photography and design achieved by publishers, editors, writers and designers at member publications. A panel of 22 judges reviewed entries from many publications to choose the winners in each category. All judges drew upon significant professional experience in selecting the winners.
"The quality of the entries continues to rise," noted Prof. Daryl Moen of the University of Missouri School of Journalism, who coordinates the competition.
"We are extremely delighted our magazine was honored for overall general excellence for the 2011 Baby Guide, and recognized as a finalist for our work in educational resources" said Sharon Havranek, publisher of Charlotte Parent Magazine. "The award reflects our continued commitment to being the best parenting resource in metro-Charlotte, in print and online."
"The purpose of the PMA awards competition is to encourage a high level of journalistic performance and service to communities by recognizing editorial excellence and outstanding visual presentation in parenting publications," said PMA Executive Director C. James Dowden.
Headquartered in Los Angeles, PMA is a nonprofit national organization representing more than 120 parenting magazines and newspapers in the United States, Canada and Australia. For more information about PMA visit parentmedia.org.
About Charlotte Parent magazine
Charlotte Parent magazine is an award-winning publication reaching more than 109,000 readers monthly, according to an audit by the Circulation Verification Council. Celebrating 25 years in the business, the magazine is the leading local parenting resource and is available free at more than 900 locations in Mecklenburg, Cabarrus, Gaston, Iredell, Lincoln, Union and York counties.
Charlotte Parent magazine is published by Carolina Parenting Inc., a Charlotte-based company which also publishes Carolina Parent in the Raleigh-Durham-Chapel Hill area, Piedmont Parent in the Greensboro-Winston Salem-High Point area, and LKN Parents in the Lake Norman area of Charlotte. The magazines have a combined monthly readership of more than 275,000.
###