Charlotte Mom Makeovers: Managing Work and Life
Nationally renowned productivity expert Carson Tate helps two local moms receive work-life makeovers.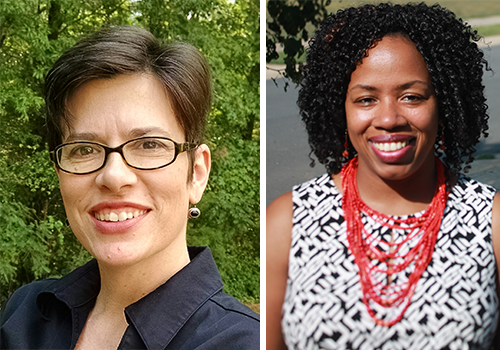 We introduced two locals moms in our April issue who were looking to find more balance between their work and personal lives. Renowned productivity expert Carson Tate lead a helping hand and worked with them one-on-one for three months to find balance and better organization. Read on as Carson shares how these moms soared.
Feeling overwhelmed and frazzled with schedules, details, and the 'shoulds' of your life is not uncommon for busy working moms. When I met Michelle Anderson and Alicia Butts, each were feeling the stress of their busy lives as working moms with jobs outside the home.
Anderson, a clinical manager at a local hospital, was working long hours, leading a team through a challenging period of growth and grieving the loss of her mother. Butts, a project manager at a local bank, was transitioning into a new role, juggling the demands of four children with active lives and trying to find time for herself.
Each woman wanted to find an efficient system to manage and prioritize tasks and projects; to create time for regular self-care; and to put into place strategies and tools to maximize their time at work and home — all practical goals. After coaching each of these women, the changes they made over the course of the three-month makeover went much deeper.
---
Mom Makeover: Michelle Anderson
First, Anderson identified exactly how she spent her time each day. As an analytical, data-oriented person, keeping a time log provided her with the data she needed to make changes in how she utilized her time.
As a result, she shortened and consolidated her one-on-one meetings with her direct reports to one day. She also scheduled hard stops at the end of each workday to ensure that she got home in time to help her daughter with homework. She also set specific goals and deadlines for her projects.
"By consolidating my meetings with my direct reports, I can identify trends and spot potential problems," says Anderson.
She also consolidated her tasks into one notebook with clearly defined next-action items for each project. By breaking things down into smaller pieces and keeping track of time, tasks and emails are more manageable, she says.
Once Anderson knew she had systems in place to support the tactical execution of her work, she shifted from focusing on output to impact. She provided constructive feedback to a senior leader in the organization, which shifted the power dynamic in the relationship and helped establish healthy boundaries in what had previously been a dysfunctional relationship.
"I can now shine a light, and be a light so others can shine," she says.
---
Mom Makeover: Alicia Butts
Butts created unnecessary pressure on herself at work, and believed that stress was simply part of productivity. Her transformation process began when she started questioning her assumptions around work and productivity. Now she manages her work through stated goals versus self-imposed expectations.
Butts also expressed a lot of guilt for taking time for herself. She often felt that she 'should' be taking care of someone or something else. After reviewing her time log, Butts realized that she had an hour each day at work during lunch that she could use to exercise, enjoy lunch with friends, read or catch up on social media.
"Taking time to be self-aware was what yielded the insights, progress and peace," says Butts.
After three months of coaching, both women learned how their external environments mirror their internal environments, and by taking tactical steps to streamline and organize those environments, they created space to support themselves and others.
---
Carson Tate is the founder and principal of Working Simply, a management consultancy that brings productivity with passion back to the workplace through tailored solutions that help people work smarter, not harder. carsontate.com.
---
Join us at our Mom Matters Series fall luncheon on Oct. 1 to hear from Carson Tate about how you can create more balance in your life.