Charlotte Mecklenburg Library Kicks Off Community Read
Charlotte Mecklenburg Library's Community Read 2017 kicks off Sept. 29.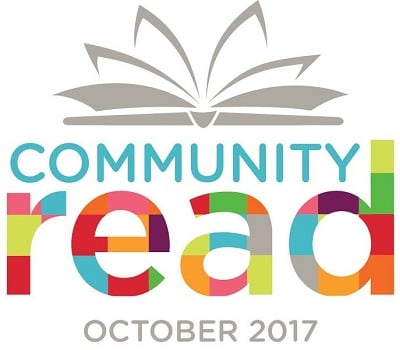 This October be part of a big, exciting, community-wide book club: Charlotte Mecklenburg Library's annual Community Read! We've selected books for every age group. The library is bringing people together to talk about a single book and establish a community of readers and learners. This year the theme of the selected books is a story that takes place in the span of one day.
For Young Readers
"The Snowy Day" by Ezra Jack Keats. This timeless tale details the adventures of a little boy in the city on a very snowy day.
"The Day the Crayons Quit" by Drew Daywalt. In this story, the main character Duncan arrives at school one morning and he finds a stack of letters, one from each of his crayons complaining about how he uses them. We challenge any adult not to laugh as they read this story aloud.
---
For Preteens
"11 Birthdays" by Wendy Mass. This story is about Amanda and Leo, best friends with the same birthday. After having a "falling out" on their 10th birthday they have not spoken in a year, but peculiar things begin to happen as the day of their 11th birthday repeats itself again and again. Preteen girls or boys can relate to the falling out with a friend.
---
For Teens
"The Sun Is Also a Star" by Nicola Yoon. In this story, Natasha, whose family is hours away from being deported, and Daniel, a first-generation Korean American who strives to live up to his parents' expectations, unexpectedly fall in love and must determine which path they will choose in order to be together. Teens may be familiar with Mrs. Yoon, as this summer's popular movie "Everything, Everything" was an adaptation of her book with the same title.
As part of our Community Read events, Nicola Yoon will be at ImaginOn on October 6, 2017.
---
For Adults
The signature title for this year's Community Read is the critically acclaimed "Today Will be Different" by Maria Semple. The premise is a-day-in-the-life of a woman who has great plans, until things go hysterically wrong. The book connects with readers because it takes a humorous approach to serious issues that readers may also face.
Look for this book to be adapted into an upcoming HBO special starring Julia Roberts. Author Maria Semple will be at University City Library on Oct. 2, 2017 at 9:30 a.m. and ImaginOn on the same date at 6:30 p.m. Register for the University City event here.
---
Event Details
All Community Read events are free! Tickets for the ImaginOn are limited. Please reserve your tickets today by visiting the Children's Theatre of Charlotte's website, or call the box office at 704-973-2828.