Charlotte's Consignment Sales: Fall 2022
Find great bargains at one of these Charlotte-area consignment sales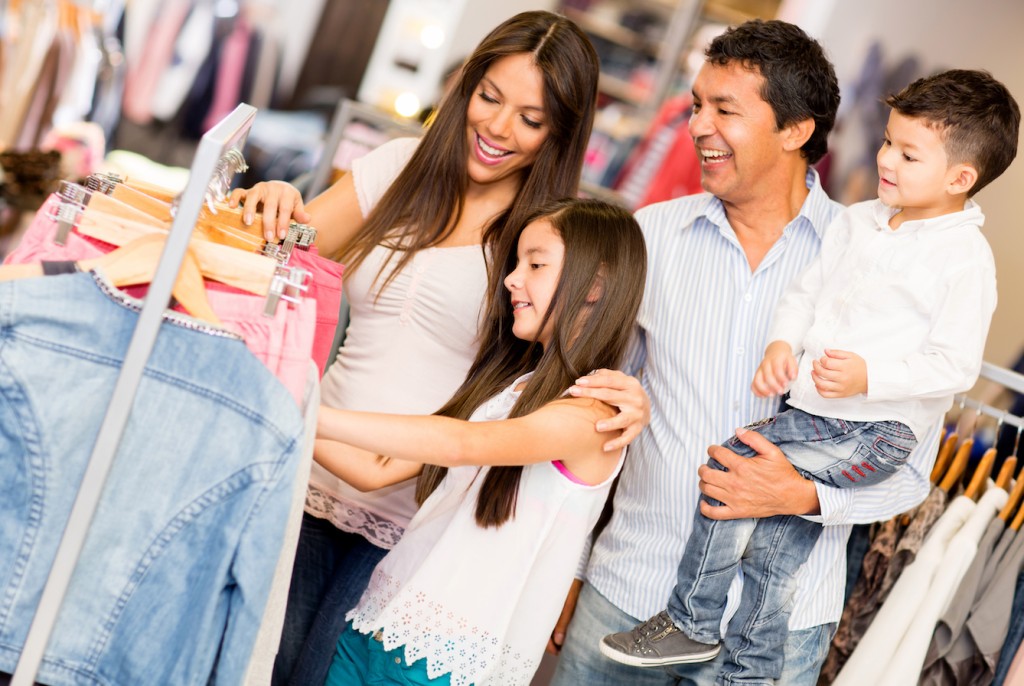 There's no question that kids grow fast. What fits one season is too small the next. As back-to-school season approaches, clean out those closets and make a few bucks consigning outgrown clothes. Or find a bargain shopping for new outfits, toys, and more.
---
SEE ALSO: 6 Tips for Shopping Consignment Sales Like a Pro
---
Aug. 27-30
Shop clothing in sizes from infant to size 18, holiday wear, shoes, accessories, baby cribs and furniture, books, puzzles, DVDs, video games, brand-name toys, and boutique items. Aug. 27, noon-9 p.m.; Aug. 28, 11 a.m.-8 p.m.; Aug. 29, 9 a.m.-8 p.m. Aug. 30 is Discount Day: Half off most items from 9 a.m.-4 p.m.; 75 percent off items marked "donate" from 5-9 p.m. Merino Mill, 500 S. Main St., Mooresville
---
Sept. 6-10
More than 750 consigners come to sell children's clothing, shoes, Halloween costumes, women's handbags, baby gear, and more. VIP presale Sept. 6. Doors open Sept. 7 at 4 p.m.; Sept. 8-10 (half-off day) at 10 a.m. No large purses, backpacks, or diaper bags. Sears, Rock Hill Galleria Mall, 2197 Dave Lyle Blvd
---
Sept. 8-11
Shop more than 80,000 square feet of children's items. VIP pre-sale tickets are now available for Sept. 8, 6-9 p.m. Doors open at 9 a.m. Sept. 9; get early entry at 8 a.m. with a $2 donation. Doors also open at 9 a.m. on Sept. 10-11; the 11th is discount day, with most items half off (8 a.m. entry for $2 donation). Mallard Pointe Shopping Center, 9315 N. Tryon St.
---
Sept. 14-18
Discover 70,000 kids items from 500+ families. Presale days Sept. 14-15; regular entry Sept. 16 and Sept. 18 from 9 a.m. Sept. 17 is half-off day; doors open at 8 a.m. Merino Mill, 500 Main St., Mooresville
---
Sept. 16-17
Shop for fall and winter kid's clothing, boutique items, baby gear, maternity, children's furniture, and toys but leave strollers at home. Sept. 16, 6-8 p.m.; Sept. 17., 8-11 a.m. Christ United Methodist Church, 3415 Union Road, Gastonia
---
CMOM's Kids All Seasons Consignment Sale
Sept. 17
Shop thousands of gently-used items, including children's and baby clothing, equipment, bedding, toys, games, and shoes. 7:30-11:30 a.m., public shopping; 12:30-2 p.m., half-price public shopping. Oasis Shriner's Hall, 604 Doug Mayes Place, Charlotte
---
Sept. 27-Oct. 2
Gently-used designer women's clothing and accessories. Pre-sale shopping Sept. 26, 4 p.m., $22; at 5 p.m. there is a free teen pre-sale. Half-price shopping early access is Sept. 30 at 4:30 p.m., $20. Merino Mill, 500 S. Main St., Mooresville
---
Sept. 30-Oct. 1
Come and shop for clothing, toys, infant items, shoes, books, games, furniture and more. Times to be announced; keep an eye on Facebook for details. First Baptist Church Indian Trail, 732 Indian Trail-Fairview Road, Indian Trail
---
Oct. 1-3
Shop for high-quality, affordable children's clothing, toys, furniture, accessories and more at the All Season Holiday Event! Stay tuned for more information, or subscribe to alerts to receive details in your inbox. The River Place, 8400 Regent Pkwy., Fort Mill
---
Oct. 1-4
Shop clothing in sizes from infant to size 18, toys, baby furniture, car seats, strollers, outdoor equipment, baby needs, books, videos, and more. Visit the website for additional information. 1935 Jake Alexander Blvd., Salisbury
---
Oct. 7-8
Shop for shoes, accessories, clothes, gear, toys, books, boutique offerings and teen items. No strollers allowed. Pre-sale Oct. 7, 4-8 p.m., $15 cash admission. Public sale Oct. 8, 8-11:30 a.m.; half-price sale from 1-3 p.m. Family Life Center of Weddington United Methodist Church, 13901 Providence Road, Weddington
---
Did we miss one? Please let us know at calendar@charlotteparent.com.