Carolina Panthers Host Football Safety Clinic for Parents
Get the latest information on football safety and playing smart.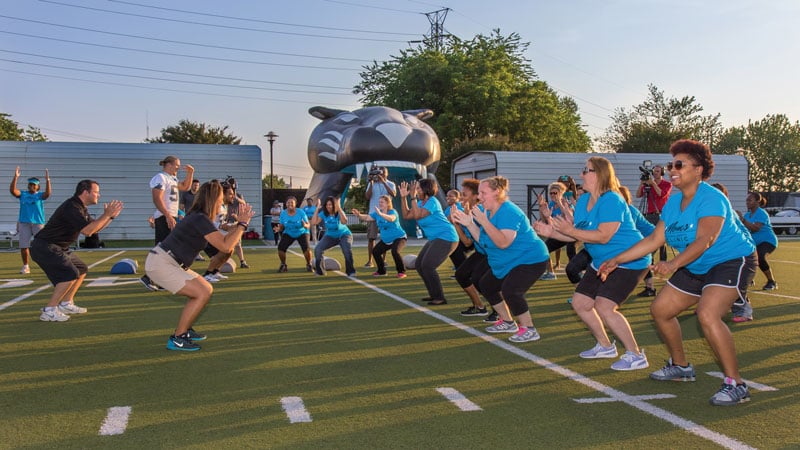 Football includes a lot of tackling, running and playing hard. For parents who have football players in their brood or children interested in playing tackle football, knowing how to keep them safe is top of mind.
The Carolina Panthers Football Safety Clinic for Parents presented by Blue Cross Blue Shield, takes place May 24 from 6-8 p.m. at Bank of America Stadium. The safety clinic is free and designed to educate parents on making sure they understand — and can help their child understand — safety and smart play on the field. USA Football certified master trainers assisted by Carolina Panthers players lead the free safety clinic.
Participants come dressed to play as part of the program includes learning a proper shoulder-tackling technique, in addition to useful information about keeping kids hydrated, proper equipment fitting, and concussion awareness and prevention.
"The Mom's Football Safety Clinic offers moms the latest in education and information about football played at the grassroots level," says Riley Fields, Carolina Panthers director of community relations. "It's an informative, interactive evening that also provides moms with opportunities to ask important questions and enhance their knowledge about a variety of football safety topics."
Space is limited to the first 100 parents who register. Complete registration details can be found at panthers.com/community.