Bringing Home Baby: Let a Postpartum Care Specialist Help
Plus: Caregiver interview questions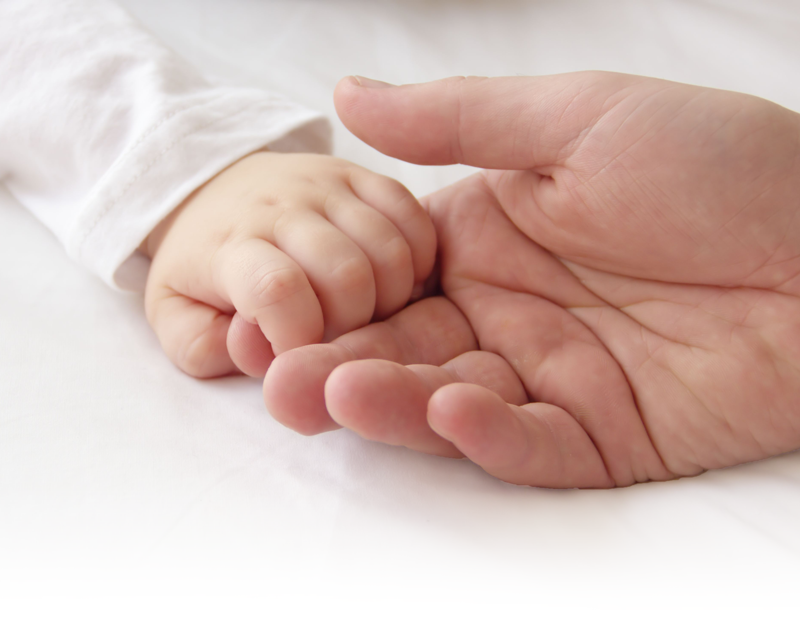 Corey Engmann never considered hiring a postpartum doula until she learned she was expecting twins. Feeling overwhelmed and worried about how she would handle twin babies, along with the pressing needs of her 2-year-old, she turned to a certified birth and postpartum doula to help her after her twins arrived.
The postpartum doula spent five nights a week for four months at Engmann's home after the birth of the twins, providing support, encouragement and help. Her assistance enabled Engmann to get the sleep she needed to recover from a physically demanding pregnancy.
"I can easily say that hiring her was the best thing I have ever done for myself and our family," Engmann says. "During the day I could be present, loving and enjoying all three of my children. It wasn't the endless cycle of fatigue and frustration as it sometimes was during the first few months with my first child."
Trained for Support
For many new moms, adjusting to life with a baby is fraught with uncertainty and few people to lean on for emotional or practical support. Close family and friends either work full-time or live far away, and partners return to work within days. The isolation and stress can aggravate recovery. A postpartum caregiver can help smooth the transition, guiding a new mother on how to take good care of herself and her newborn. Plus, many postpartum doulas can assist with light housework, errands, cooking, crowd control and sibling care.
Postpartum doulas are trained to provide support and information on infant care, feeding, postpartum recovery, mama-baby bonding and infant soothing techniques.
As a mom of three, Haley Jasmin, owner of Uptown Doula in Charlotte, knows first-hand how difficult the first few weeks of new motherhood can be without support.
"When I brought my first baby home, I didn't know what I was doing, and I was very much alone. We had very limited support and family that lived several states away so I wasn't able to call my parents and ask for help," Jasmin, who is a certified labor doula and certified sleep coach, says.
Even if a grandparent lives nearby, many moms feel uncomfortable asking for help or feel pressure to entertain their relatives, she says.
"A doula thrives on knowing exactly what you need, so order up mama. That's what we're here for," Jasmin says.
Some women opt for a medically trained baby nurse, especially if their baby spent time in the neonatal intensive care unit or requires other specialized care needs. Like postpartum doulas, baby nurses can also be instrumental in nurturing a new mother's confidence and managing family dynamics that can create stress for new parents.
"I can be the go-to person that can be a professional source of information. If I'm talking to a grandmother, I might say 'when you were the mother this was how we did things. This is now how we do things now,' " says Nancy Park, registered nurse and owner of Handles with Care Baby Nurse based in Charlotte. "That can help the anxiety level of a new mom who is trying to establish herself as a new mom, but is getting a lot of input from the older generation, which is very commonplace."
Park also brings her stethoscope to monitor the baby's heart and lungs and a scale to check weight gain.
"I hate to see them go in and out of a doctor's office just for a weight check when I can do that myself and provide the information to the doctor," Park says. "It's a hassle to get baby ready and go into a waiting room where you don't know what the other clients might be exposing the baby to."
Mothering the Mother
Postpartum caregivers customize their hours according to a mom's needs. Many parents find nighttime support particularly indispensable.
"We all need sleep. Without it, we just aren't our best selves," Jasmin says. "We work with a lot of mothers who breastfeed so when baby wakes up and needs to nurse, we bring baby to mom, she nurses, and we take care of the rest so she can easily fall back asleep."
The caregiver manages everything from swaddling, changing diapers and rocking the baby back to sleep to cleaning bottles and breast-pump supplies.
A postpartum caregiver is an experienced voice providing calm assurance and support to a new mama and her family.
"A new mom often doesn't have her confidence level built up yet. She needs to be reassured that she is the person who knows her baby best," Park says. "Then, I help coach her into becoming even more aware of her observational skills and what her baby's behaviors mean."
Many postpartum caregivers are also trained to recognize the early signs of medical issues with baby or with mom, like postpartum depression.
According to Postpartum Support International, postpartum depression affects one in eight women. It can cause severe, sometimes dangerous, mood swings, which can interfere with healthy mother-baby bonding.
Plan Ahead
"It's never too soon to research postpartum care," Jasmin says. "In my opinion, postpartum care should be part of every birth plan."
Levels of education and training can vary. When interviewing potential caregivers find out about their qualifications and conduct a background check. "You're bringing someone into your home to take care of your baby while you are asleep," Park says. "Your baby is your most precious possession. There has to be a lot of trust there."
Christa Melnyk Hines is a nationally published journalist who frequently writes about pregnancy and motherhood. She is the author of "Confidently Connected: A Mom's Guide to a Satisfying Social Life."
---
Postpartum Caregiver Interview Questions
Haley Jasmin, owner of Uptown Doula in Charlotte, recommends asking these questions when choosing a doula.
What is your education and training background? Do you have references?
Do you offer daytime and overnight support?
Do you work on your own or do you work with a team?
How soon in advance can I book services with you?
What is your postpartum doula fee structure? Do you offer discounted packages?
Can you cook and are you OK with meal prepping?
Do you offer sleep training?
Can you help with breastfeeding/pumping support?
How long do you commit to providing postpartum services?