Breakfast With Santa in Charlotte
Where to have breakfast, cocoa and treats with Santa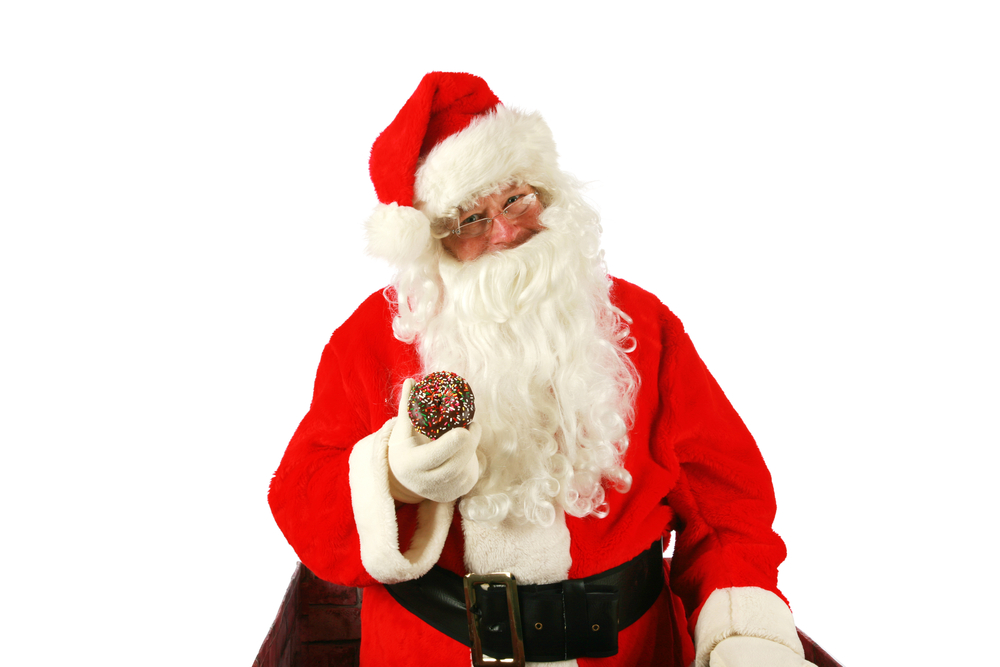 Whether a long-standing tradition or something new for this holiday season, make a date to have breakfast with Santa. Many breakfasts book up early, so don't delay in reserving your spot.
Nov. 9
Enjoy light breakfast bites with music and a craft, and a story with Santa.
Where: SouthPark Mall, 4400 Sharon Road.
When: Breakfast runs 9-10 a.m. Pictures with Santa continue through Dec. 24
Cost: Free. Picture packages vary in price.
Nov. 23
Eat a holly, jolly breakfast and visit with Santa. Enjoy music, games and crafts. This is a Mall Stars Kids Club event, and the first 200 kids and their families enjoy breakfast free! Register online for this event.
Where: Northlake Mall, 6801 Northlake Mall Drive.
When: 8-10 a.m.
Cost: Free.
Nov. 28
A ticket for Breakfast with Santa at Coco and the Director includes VIP Bleacher Ticket to the Novant Health Thanksgiving Day Parade. Breakfast in Coco offers a choice of a breakfast sandwich, side of fruit or yogurt, non-alcoholic beverage and one photo with Santa.
Where: Coco and the Director, 100 W. Trade St.
When: 7-8:30 a.m.
Cost: $35
Dec. 4
Have a cookie and get a free photo with Santa to take home as a keepsake.
Where: Cabarrus Arts Council, 65 Union St. S., Concord.
When: 3-6 p.m.
Cost: Free.
Dec. 6
Preschoolers will enjoy great photo opportunities with Santa, holiday crafts, cookies and cocoa! Remember to bring a camera.
Where: Cornelius Arts Center, 19725 Oak St., Unit 1, Cornelius.
When: 10 a.m.-noon.
Cost: Free.
Dec. 7
Join Ace and TJ's Grin Kids for breakfast, one family photo and activities for kids.
Where: Cantina 1511 of Mooresville, 120 Marketplace Ave. and Cantina 1511 in Stonecrest, 7708 Rea Road.
When: Seatings available from 8 a.m.-noon.
Cost: $22, children ages 2 and younger free.
Join Santa for breakfast and pictures, and tell him what's on your wish list this holiday.
Where: Harris YMCA 5900 Quail Hollow Road.
When: 9-10:30 a.m. and 10:30 a.m.-noon.
Cost: $12-$15
Children and their families are invited to have breakfast and their photo taken with Santa. Donate one unwrapped gift per family for admission. RSVP by email to nicolas@pumcfortmill.org.
Where: Philadelphia Church, 1691 Hwy. 160 W., Fort Mill.
When: 9-11 a.m.
Cost: Donation of one unwrapped gift.
Dec. 14
Enjoy a delicious breakfast buffet, holiday music and a picture with Santa. Register for one of the three seatings.
Where: Anne Springs Close Greenway, 2573 Lake Haigler Drive, Fort Mill.
When: Seatings at 8, 9 and 10 a.m.
Cost: $12-$17, includes digital photo.
Come enjoy breakfast at the North Pole with Santa. Preregister for event.
Where: Town Hall, 315 Matthews-Indian Trail Road, Indian Trail.
When: Sessions at 8:30-9:30 a.m. and 10-11 a.m.
Cost: $5.
Dec. 14 and 21
Bring a camera and take your picture with Santa and Mrs. Claus. Come enjoy breakfast, a performance in the theater and make a take-home holiday craft. This event is for children ages 2 through 8. Register early before the event reaches capacity.
Where: Matthews Community Center, 100 E. W. McDowell St., Matthews.
When: Sessions at 9 and 10:45 a.m.
Cost: $7-$10.
Dec. 15
Not an early riser? Skip breakfast, and meet Santa for cookies! Come for cookies, cocoa, ornament crafting, Christmas karaoke and Santa's reading of "'Twas the Night before Christmas."
Where: Z Bakery and Cafe, 124 Confederate St., Fort Mill.
When: 6-7:30 p.m.
Cost: $15.
Bring a camera to strik a special pose with St. Nick. Enjoy a delicious meal during the visit. Event is for ages 3 and older.
Where: American Girl SouthPark Mall, 4400 Sharon Road.
When: 9-10:30 a.m.
Cost: $25.
Dec. 15 and 22
Bring the kids to see Santa while parents enjoy beers, mimosas and the new brunch menu.
Where: Middle James Brewing Company, 400 N. Polk St., Pineville.
When: 10 a.m.-1 p.m.
Cost: Food available for purchase.
Dec. 21 and 22
This all-inclusive experience features breakfast, a visit and picture with Santa, crafts and reindeer games plus. Each child ticket to Breakfast with Santa includes same-day complimentary admission to the ice rink on the NASCAR Hall of Fame Plaza.
Where: NASCAR Hall, 400 E. Martin Luther King Jr. Blvd.
When: Sessions at 8:30 and 10:30 a.m.
Cost: $22-$25, ages 2 and younger free. Advance ticket purchase is required.