Better Sleep for School-Aged Children
5 tips for improving their bedrooms for better sleep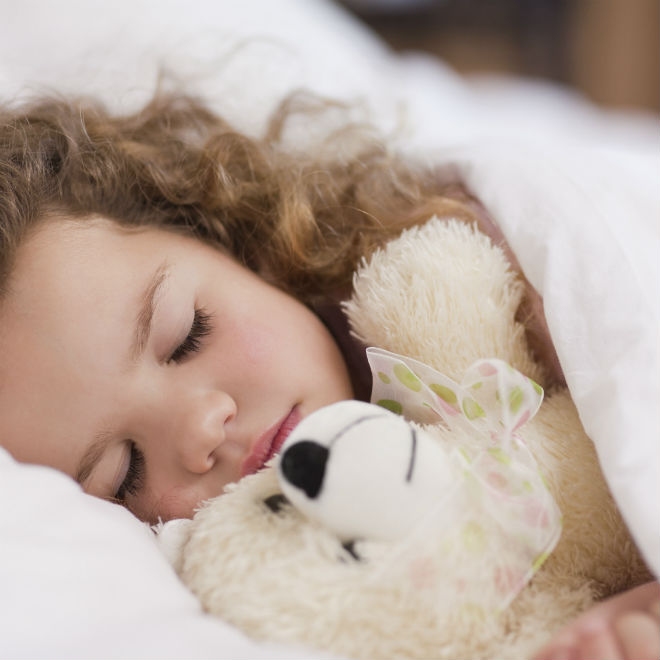 Now that all the kids are back in school, it's time to work on keeping them alert and focused. Sleep is an important piece of the education puzzle. According to the Journal of Pediatrics, children who do not get a good, restful night's sleep suffer from poor academic performance and are at a high risk for obesity. This post shares 5 steps you can take to make your child's bedroom conducive to a great night's sleep:
Decorate wisely – Your child may have a favorite cartoon or video game that he/she wants to use as the theme for their decor, but don't use it! Video games and cartoons usually feature bold and bright colors and action-packed characters. These cause too much excitement when it is time to be settling down. Instead, use a soothing, calming paint color that serves as a muted backdrop for the furniture.
Decorate the ceiling – My favorite way to add interest to the ceiling is with glow in the dark stars. They absorb the light all day then glow when the lights go out, giving your child something interesting to gaze upon while falling to sleep. There are also light machines that will project light formations onto the ceiling as well. You can also wallpaper the ceiling or have inspiring messages painted on to get your child off to a great start each morning.
De-clutter – It is difficult to be calmed down and restful in a room full of chaotic clutter. Each night make sure all the toys are stored away and out of sight so as to not tempt them to be playing while they should be sleeping. Try and get your child into the habit of giving away a toy or game each time a new one is received. That will help build a giving spirit in your child and help someone else that is less fortunate.
Darken the room – An important aspect to getting your child asleep and keeping them that way is with a completely dark room. Shades are the easiest way to completely block out the light. You can use roller shades or roman shades, but specify room darkening lining. Draperies can also be made with room darkening lining, but those tend to look a little too formal for a child's room.
Dispose of technology – This is not a popular suggestion, particularly with the kids, but the bedroom should be off limits to all forms of technology such as TV, mobile phones, tablets, or computers. Too many kids get involved with playing video games,, facetiming, chatting, or texting with friends and the time escapes them. They end up losing sleep from spending far too much time on these electronic devices.
Do you have any other useful tips for getting your kids a good night's sleep? Please share them with the readers in the comments section below.
Barbara Green is the owner of Sensibly Chic Designs for Life and the host of Ask the Design Diva radio show. She believes you CAN have it all: kids, pets, and a beautiful home. Her showroom is located at 830 Lamar Avenue and is open by appointment only. Mention Charlotte Parent Magazine when you call 704-608-9424 to schedule your appointment and receive the first 30 minutes free!