Best Bets for Birthday Parties on a Farm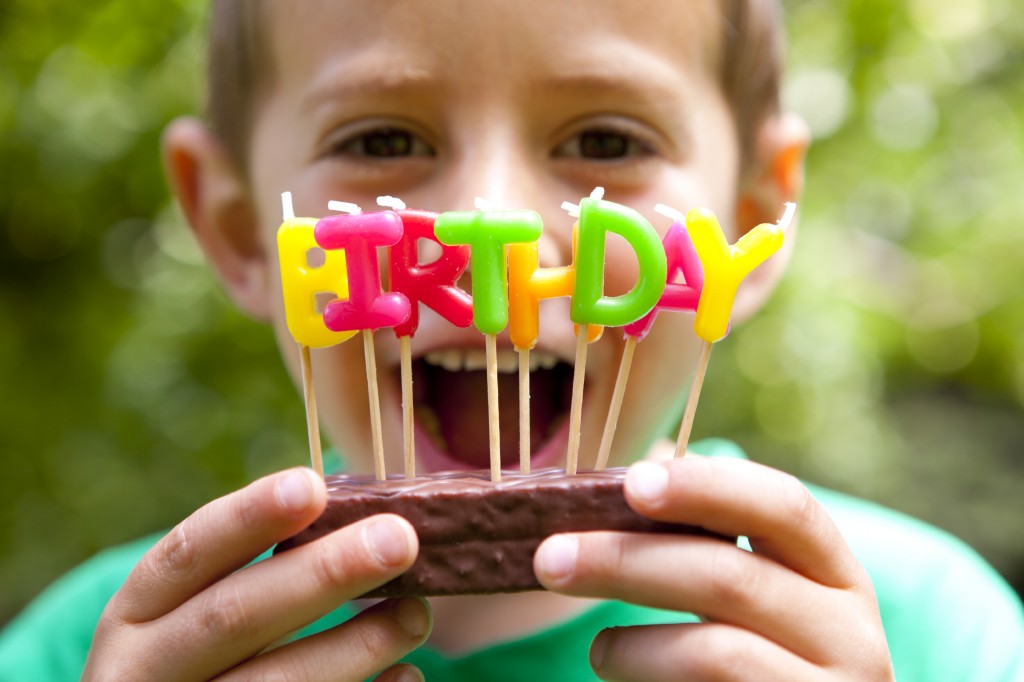 If your child is a horse or animal lover, then they are likely to jump at the opportunity to have a party on a farm. These various ranches and farms in the area offer party packages. Most places have you bring along decorations, food and refreshments, but they provide all the entertainment. Check out the myriad of packages available for a birthday party party bonanza.
A birthday party at Hall Family Farm includes a tent, tables and musical hay ride. You bring the food, decorations and party supplies. For additional costs, you can have pizzas, bonfires and more.
Cost: A two-hour birthday party for 25 people is $200.
---
Along with donkeys, sheep, cows and the like, Lazy 5 has kangaroos, zebras, camels, llamas, giraffes, and other exotic animals. There also are slightly more expensive options that include decorations, paper party supplies, gift bags, and T-shirts.
Cost: Parties start at $10 a person which includes entrance to the park, a wagon tour and feed for the animals.
---
Each season brings a different party option at Patterson Farm. During the fall, go on wagon rides or in the spring, pick berries. All parties include a train ride, playground, barnyard animals, ice cream and a reserved picnic area for two hours. Gem mining or a geocaching adventure can be added for an additional cost.
Cost: Most parties are $12 per child with a $192 minimum.
---
This ranch in Gastonia offers birthday parties for children 5 and older. Parties include horse rides, animals interactions and games. Older kids may enjoy the Outdoor Adventure Party that includes archery, fishing, a low-ropes course and bonfire.
Cost: Starting at $200.
---
In the first hour at Darby Acres Farm, children celebrate in a heated/air-conditioned facility with the food, cake and gifts you bring. During the second hour, children and parents get a tour of the farm. For additional costs, party guests can go on pony rides, feed the animals, have interactive visits with exotic animals and more.
Cost: Offers a $325 party packages for up to 15 children and an accompanying parent per child.
---
Lenux Stables offers 90-minute themed parties for horse-lovers. A white miniature horse named Moon attends all parties and is a great sport in letting children "paint" her coat. Party guests also are given the opportunity to ride and brush a horse. Themes include a Wild West Party, Princess Party or My Little Pony Party.
Cost: $300 for up to 12 guests (each additional guest is $10). Plates, napkins, utensils, cups and lemonade are also included in the party package.
---
This farm in Monroe offers various party options. Have a bonfire and s'mores party, go fishing, play with farm animals, enjoy an old-fashioned soda shop, go gem mining or shoot targets. Each themed package includes activities appropriate for the age group. All parties are two hours and must be held between mid-March and mid-November.
Cost: Most parties are around $180 for 10 chldren and one adult per child.
---
This farm in Gastonia is a great place to have a party year-round. The indoor Barn Pavilion is heated in the winter. Parties includes horseback riding, a children's club house, playground and petting zoo. Additional party extras like cow milking, story time with a sheep, and horse grooming are also available.
Cost: For $195, your child can have up to 12 friends join them for farm fun (each additional child is $10).
---
The Anne Springs Close Greenway offers a couple different party options. The Lead Line Party, best for ages 3 to 8, includes an hour on for guests to ride horseback followed by crafts and a chance to pet miniature horses, goats and pigs. The Trail Ride Party for kids ages 9 and older and allows the group to set out on the Greenway's trails for an hour with a seasoned trail guide.
Cost: Party packages vary.
---
This farm offers three different types of parties. A Pony Party is for ages 3 and older. Twelve guests can ride ponies, enjoy a hay ride, and go on the cow train. A Horse Party, best suited for ages 7 and older, is includes 10 guests, and the Trail Ride Party is for ages 12 and older and includes six guests. Decorations, food and refreshments are not included.
Cost: $250-$300