Best Bets for a Milkshake Around Charlotte
Cool off with a frothy blend at these locally-owned businesses.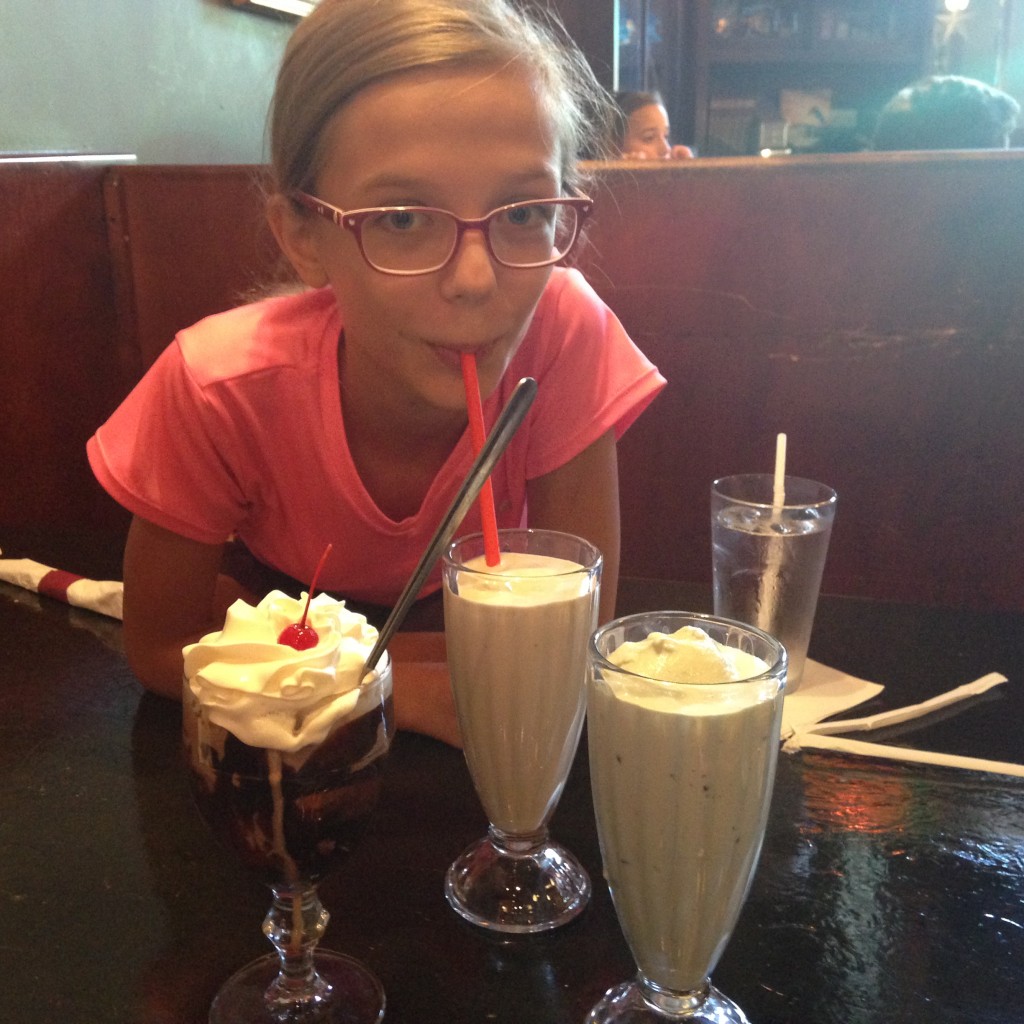 When it's so hot outside you feel yourself wilting, what better way to cool off than with a tasty frozen concoction—specifically, a milkshake? We scouted around the area for the best places to find a sweet treat, and here are a few we came up with.
---
There's a reason the filmmakers of the movie "Shallow Hal," shot a scene in this unique classic-style diner. You'll want to sit inside so you can take in all the unique décor, and hop up onto a stool at the soda fountain if you like! If you're hungry, start off with an order of fried pickle chips or homemade pimento cheese or a burger or meat loaf sandwich. For dessert, choose from a New York Style Egg Cream, Coke or Root Beer Float, or a milkshake. The Mint Chocolate Chip is creamy and delicious (and filled with chocolate chips) and the Root Beer flavor packs a malted punch, or you can go more classic with a chocolate, vanilla, or strawberry. Pike's is all about the presentation and served with extra shake in a stainless steel shaker so seconds won't be a problem. 1930 Camden Road.
---
Located right across from Davidson College in Downtown Davidson, this spot is popular with college students and residents alike. Pop in for breakfast or lunch or dinner and settle in at the counter or in booth. The walls are adorned in memorabilia from the history of the college (the Soda Shop opened in 1951) and they specialize in food for kids of all ages (chicken fingers and curly fries, mini corn turkey dogs, etc.) and the dessert menu is just as tempting. The Coffee and Cream milkshake is the perfect blend of creamy with a hint of mocha and there are also premium shakes such as Peanut Butter, Chocolate Almond, Key Lime. You can also get a Brown Cow Float (chocolate, vanilla or black cherry ice cream), a Banana Split, Mint Chocolate Brownie, and much more. 104 S. Main St., Davidson.
---
Following the pattern of offering yummy food as well as dessert is Mr. K's Soft Icre Cream. Have a hankering for some onion rings? Check. A mouth-watering cheeseburger? Check again. Soft serve ice cream, parfaits, sundaes, floats, or a milkshake, yes. If you're feeling adventurous, combine shake flavors such as Caramel, Banana, Butterscotch, Pineapple, Blueberry, or Cherry. Visiting this establishment will also allow you to be a part of Charlotte's history. Since 1967, Mr. K's has been a mainstay on South Boulevard, first only serving ice cream and gradually adding in other food items. 2107 South Boulevard.
---
This shop is another place in the area that's been open for many years—since 1923, to be exact! You can build your own ice cream sandwich, sample a scoop of flavors such as Rocky Road, Pralines and Cream, Chocolate Peanut Butter Cup, Peach, Key Lime Pie, and many others. They also have milkshakes, banana splits, ice cream floats, and baked goods. 21 Union St., Concord.
---
The cheerfully-decorated shop is perfect if you're looking to cool off with a few scoops of ice cream on top of homemade waffle cones or a shake blended from one of their many flavors, such as Pistachio, Mint Oreo, Strawberry Cheesecake, Bubblegum, and more. You can also get an ice cream sandwich or brownie sundae made from one of their fresh baked goods, or a fruit smoothie or an ice cream float. 1535 Elizabeth Ave.
---
Renee Roberson is a Charlotte-area mom who loves showing her kids around the Queen City every chance she gets. She didn't have to twist too many arms to get them to sample milkshakes with her.