Back to School Tips For Parents From Kids
What kids want their parents to know as they start school.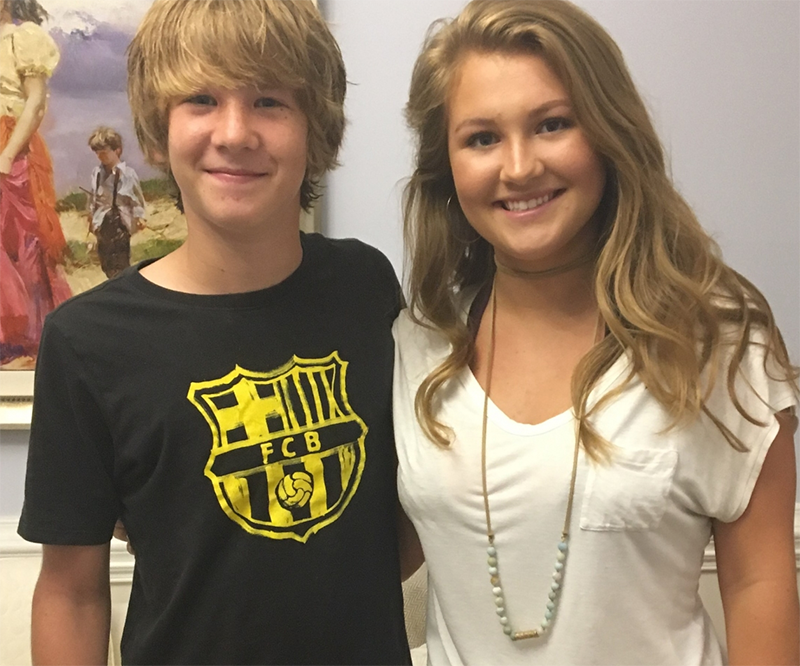 I feel like an experienced woman who has so much advice to share with kids today. I am, as of today, a high school senior! Of course, every year in school is important, but once your kids go into high school things get tougher, the competition greater, and the stress more intense especially as you start to apply to colleges as I am this fall.
If you have a child just entering high school, or you're one of those parents who likes to be prepared, here are some tips for high school freshman (like my brother, Luke), and for you parents to make life a little easier in high school.
---
Tips for Students
Take the most rigorous courses you can handle. This doesn't mean you have to take an AP class as a freshman, but it does mean to push yourself. If you can handle honors classes try them over the standard classes. Definitely try to take AP classes by sophomore year (1-2), and then as many (2-3) as you can handle the other years. If class rank is important to you because of the type of college you want to get in to, then maybe do try an AP course as a freshman.
Get involved in clubs! Most high schools have a ton of clubs and they will give you an opportunity to join a couple that you can do during school or before/after school. Get involved because it helps you to see what you're interested in, and it's a good way to meet new people and make friends.
Build a relationship with your counselor. This is really true if you're going to a large school. I didn't do this and now I've realized that I need to ask my counselor for a letter of recommendation for college, and she doesn't even know me from the other 750 kids in my class. Wish I had met with her regularly over the past three years!
Stay organized. Seriously. In high school, you need to write your assignments down. Get connected to your teacher's websites and "Remind" texts. Keep all notes organized and get a system that works for you. Teachers wont be forgiving if you lose something or forget something. Don't rely on your parents to help you at all. Get control of it and stay on top of what you need to do.
---
Tips for Parents
Try not to put so much pressure on your kids. Set the expectations of what they need to do to get into college, but then try not to push so much that you just stress your kids out. Help us keep things in perspective so that we don't get so down on ourselves if we mess up once in a while.
Don't be a helicopter parent. Let us do our own work and be responsible for our own things. You're not helping us learn if you remind us to do everything and constantly have to help us. In high school, we should be self-sufficient so that we get prepared for college.
Allow your kids to find their own stride. Encourage your kids to try new things, join new clubs, and do what makes them happy. For example, I've learned that I enjoy playing guitar but I hate taking guitar lessons. My parents fought that at first, but now they accept it and so I keep on playing because I like it not because I have to practice.

---
Going back to school can be a daunting and dreaded task, but essentially, there's no way around it. Whether your kids are going to a new school, or continuing on at the same school they've been at for years, I hope these tips can help you and them have a more successful school year.
For more parenting tips and advice from kids, pleae go to my website at EmmaHusk.com or "like" my facebook page "FKP."