Back-To-School Health Checklist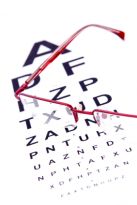 New books, backpacks, bus schedules… There's a lot for parents and kids to think about as a new school year gets underway. But here's one less to-do list you'll have to create. We've checked with children's health experts and created a back-to-school health checklist that will have your kids ready to kick off a healthy new school year.
• Schedule a checkup. Most states require only two well-child exams for school enrollment: one at the start of kindergarten and the other at the start of high school. Some states vary from this schedule, so check with your school. An additional examination is often required for participation in a school sport. Of course, you'll want to check with your child's doctor regarding how often to schedule additional regular well-child check-ups.
• Make sure your child is up-to-date on all immunizations. Ask your doctor for a copy of your child's immunization record. You will need this to prove his immunization status for school. Visit the AAP's Childhood Immunization Support Program Web site for lots of helpful information, including:
The AAP's 2008 Childhood Immunization Schedule (for infants through teens) and a catch-up schedule for children who may have missed a scheduled vaccination.
Information on vaccine safety.
Information on vaccines that are temporarily in short supply.
Frequently asked questions about childhood immunizations.
The AAP's 2008 immunization schedule includes the following changes from last year:
— A single dose of pneumococcal conjugate vaccine (to protect against bacterial meningitis) is recommended for all healthy children ages 24 to 59 months who haven't already been fully immunized.
— The lower age limit for use of live-attenuated influenza vaccine in healthy children has been reduced from 5 years to 2 years. (A live attenuated vaccine is one that contains bacteria or viruses that have been altered so they can't cause disease.)
— The time interval for administration of the second dose of live-attenuated nasal influenza vaccine (when a second dose is indicated) has been reduced from 6 to 4 weeks.
— A single dose of meningococcal conjugate vaccine (to protect against meningitis in adolescents) is now recommended for all adolescents ages 11 to 18 if not previously administered.
• Have your child's vision checked. Basic vision screening should be performed by your child's doctor at each well-child examination. If a child fails a vision screening — or if there is any concern about a vision problem — the child should be referred for a comprehensive professional eye examination. According to Prevent Blindness America, these recommendations have been agreed upon by the American Academy of Pediatrics, the American Academy of Ophthalmology and the American Association for Pediatric Ophthalmology and Strabismus.
• Get set for sports. For children who wear glasses, the American Academy of Ophthalmology recommends one-piece wrap-around polycarbonate sports frames for all contact sports, including soccer, field hockey and basketball. All children wearing glasses need sports frames for gym class.
• Have your child's hearing tested. Most states now mandate hearing tests for infants. But many school-age children have not been tested. If your child is listening to the television or music at a very loud volume, or tends to favor one ear over the other when you speak to him it might be a sign of hearing loss. Talk with your doctor about having your child's hearing tested.
• Communicate about medications. Does your child receive medication on a regular basis for diabetes, asthma or another chronic health problem? School nurses and teachers must be made aware of your child's needs, especially if they are the ones who will administer the medicine. Speak with them about the prescribed medication schedule and procedures, and work out an emergency course of action in case of a problem.
• Schedule testing if you suspect a learning disability or dyslexia. If you feel that your child may not be processing information as she should, speak with her teacher and her doctor as soon as possible. Your child's doctor can provide a referral for testing.
• Plan now for brain-power breakfasts. Studies show that children who eat breakfast are more alert in class. Also, be sure that your child eats a balanced, nutritious lunch, whether it is one you send or one provided by the school cafeteria. If your child is allowed to bring a snack, try to avoid junk food and focus more on fruits, veggies and other healthful food.
• Update emergency phone numbers. Are your current emergency phone numbers on file at school? Make sure the school and your child know how to reach you or another caregiver at all times.
• Choose the right backpack — and use it safely. Look for wide, padded shoulder straps. Narrow straps can dig into shoulders, causing pain and restricting circulation. A padded back increases comfort. The loaded backpack shouldn't weigh more than 10 to 20 percent of the student's body weight. Remind your child to always use both shoulder straps. Slinging a backpack over one shoulder can strain muscles and may increase the chances of developing curvature of the spine. Organize the backpack to use all of its compartments to distribute weight more evenly. Pack heavier items closest to the center of the back. Even better: Use a rolling backpack. Visit www.aap.org/publicized/BR_Backpack.htm for more backpack-safety tips from the AAP.
• Review school-bus safety rules. Designate a safe place for your child to wait for the bus, away from traffic and the street. Teach your child to stay away from the bus until it comes to a complete stop and the bus driver says it's OK to enter. Make sure children are aware of their surroundings when getting off the school bus. Many drivers do not obey school-zone speed limits or other rules of the road concerning buses.
• Create a healthy sleep schedule. Children ages 5 to 12 need 10 to 11 hours of sleep nightly, and teens need 8.5 to 9 hours, according to the National Sleep Foundation. That can be a tough prescription to follow, with the increasing demands on kids' time from homework, sports and other extracurricular activities this time of year. As they get older, school-aged children become more interested in TV, video games and the Internet (as well as caffeinated beverages). This can lead to difficulty falling asleep and sleep disruptions. Poor sleep can lead to mood swings, behavioral problems and cognitive problems that affect a child's ability to learn in school. To help your child get a good night's sleep, teach healthy sleep habits, emphasize the need for a consistent sleep schedule and bedtime routine, create a good environment for sleep (dark, cool and quiet), and keep TV and computers out of the bedroom. For more information, visit www.sleepfoundation.org and click on "Sleep for All Ages" for tips specifically for children and teens.
• Learn how to avoid burn-out. Back-to-school time can be stressful for parents and kids alike. It's easy to get caught up in the "pressured parent phenomenon," according to Wendy S. Grolnick, Ph.D., and Kathy Seal, co-authors of "Pressured Parents, Stressed-Out Kids" (2008; Prometheus Books; $17.95). We hear parents comparing their kids' accomplishments, we feel anxiety over getting our children into the "right" school or the best after-school activity and we stress over grades. And so do our kids. This book explains how to help children thrive and excel while avoiding the burnout that afflicts so many kids — and parents — in our highly competitive society.
Sources: New York Presbyterian Hospital, American Academy of Pediatrics, Texas Children's Hospital, Mayo Clinic, Prevent Blindness America, National Sleep Foundation
Kathy Sena is a freelance journalist who frequently covers children's-health issues. Visit her blog at www.parenttalktoday.com.